Up to -20% discount on online bookings!
Ischgl Ski Hire
Your SPORT 2000 dealer is located directly in Ischgl.
Ischgl Ski Resort - The El Dorado for passionate winter sports enthusiasts
The beautiful village of Ischgl is one of the best winter sports destinations in Austria. The trendy Tyrolean ski resort is also very popular on the international stage. Directly near Ischgl is a true El Dorado for passionate winter sports enthusiasts. The extensive Silvretta Arena Ski Resort connects the Austrian town of Ischgl with the Swiss town of Samnaun, making it one of the largest areas with one of the highest snow guarantees in the Alps.
Ischgl
With around 238km of pistes and over 45 state-of-the-art lifts, the Silvretta Arena Ski Resort and the winter sports destination of Ischgl play an important role in Austrian winter tourism. Over 10,600 guest beds in countless 4* hotels and guesthouses are home to countless visitors every year.
Location rating:
4.6
4.6 Stars out of 182 ratings
Varied ski resort for all levels of difficulty
The superlative ski resort, which crosses borders in every respect, offers ideal conditions for skiers and snowboarders, racers and deep-snow lovers. Between a special beginner's area, a powder area and a versatile fun park, no desire will be left unfulfilled. In addition, mountain restaurants with sun terraces and panoramic views invite you to a hearty piste stop.
You will find the right equipment for your individual ski event in the Ischgl Ski Hire. There, you can choose from professionally maintained rental equipment: in addition to classic carving skis, sporty race variants and complete snowboard equipment, you get boots that are perfectly matched to your feet - plus expert boot fitting. Ski poles and a suitable ski helmet round off your "Fit for Fun" package for fantastic winter sports days in one of the most beautiful Alpine regions.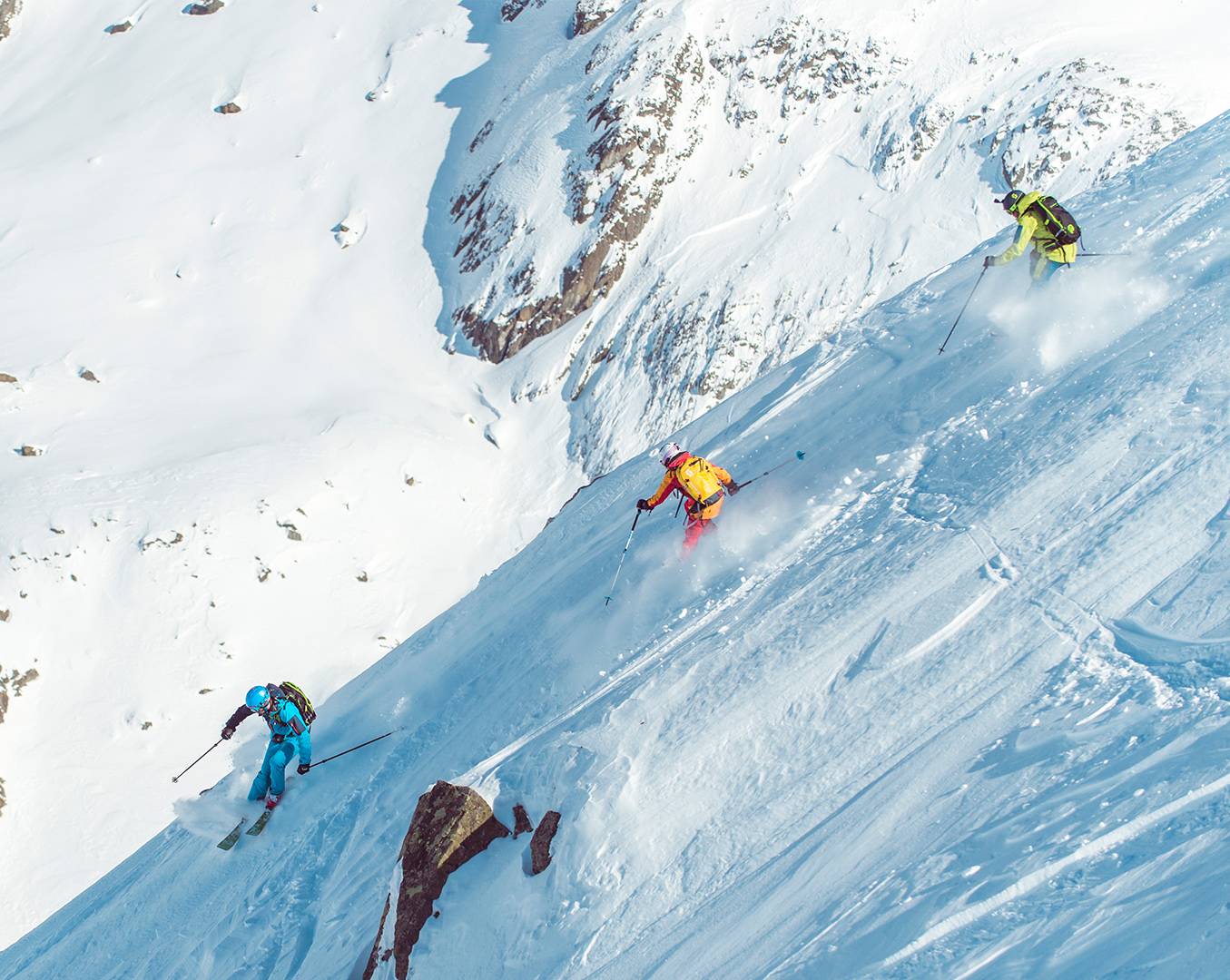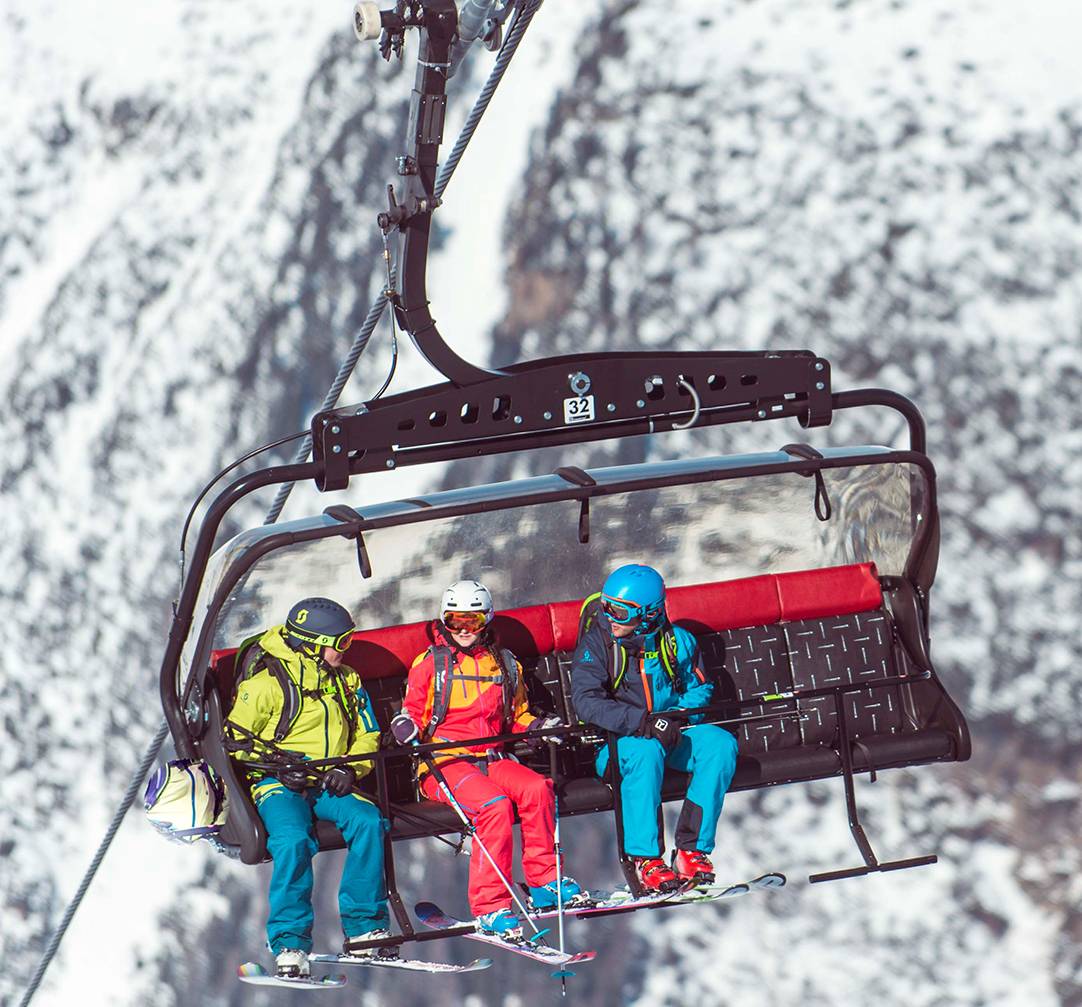 Top ski service at your SPORT 2000 Ski Hire in Ischgl
Stunning service and unique hospitality speak for themselves in Ischgl. What should not be missing in a top ski region is a professional consultant when it comes to the equipment. Of course, your SPORT 2000 rent ski-hire expert will be happy to help you. The SPORT 2000 rent Sport Adler Ski Hire is located directly at the Silvretta base station. Its staff will be happy to advise you and adapt the current ski and snowboard hire equipment to your individual needs and piste conditions.
Best service at best prices, this philosophy characterises the SPORT 2000 rent Ski Hire in Ischgl. Enjoy the all-round feel-good service of the sports shop and feel safe. Conquer the dream-like slopes of the Silvretta Arena with the well-maintained quality equipment of our local ski-hire partner and experience unique piste fun.
Concerts and more: there is lots going on for the season opener in Ischgl
The traditional season opening and the end of the season are real highlights in Ischgl. On these days, the start and end of the winter season is celebrated with big pop concerts. Ischgl's extensive offer of leisure activities, the countless gourmet restaurants, bars, ski-hire stations, shops, events and incredible nightlife round off the winter fun package.
Visit Ischgl and the modern Silvretta Arena Ski Resort and experience an incredible ski holiday. Endless kilometres of pistes, the most modern lifts, fantastic slopes and the most beautiful mountain panoramas await you. Whether snowboard holiday, cross-country skiing holiday or ski holiday - Ischgl enchants every winter holidaymaker and has the right thing for all needs. Whether you're a hobby skiier or an adventurer and action lover - Ischgl captivates everyone. Young and old from all over the world meet here.