©
Erste Ferienregion im Zillertal, Andi Frank
Up to -20% discount on online bookings!
Fügen Ski Hire
Your SPORT 2000 dealers are located directly at the ski lift station and in the direction of Fügenberg.
Fügen Ski Resort
A skiing experience for all seasons
At the entrance to the magnificent Zillertal Valley lies the fabulous holiday destination of Fügen, which is considered the capital of the lower Zillertal. The peaceful area hides many viewpoints worth seeing, offering majestic views of imposing mountain ranges. Glittering ski slopes enchant the entire area around Fügen in winter. Situated in the middle of the Spieljoch Ski Resort, Fügen offers the best conditions for a successful ski holiday with your family.
Fügen
The 21km of slopes are manageable and yet versatile. The wide, spacious pistes offer ambitious skiers and beginners an unforgettable skiing experience. The long downhill run amuses riders of every technique and class.
©
Erste Ferienregion im Zillertal, Andi Frank
Location Fügen
Ski resort in Tyrol
Let yourself be convinced by Fügen and its skiing area!
©
Erste Ferienregion im Zillertal, Andi Frank
©
Erste Ferienregion im Zillertal, Andi Frank
©
Erste Ferienregion im Zillertal, Wörgötter&friends
©
Erste Ferienregion im Zillertal, Andi Frank
Fügen
Alpine descents, cross-country skiing or snowboarding
Do you love alpine descents or do you prefer cross-country skiing? The right model is available for every requirement. Would you like to try out fun sports and are you looking for the right equipment at the Fügen Ski Hire? Trying out a snow bike or a snowboard? Don't forget about the helmet and the perfectly fitting ski boots. We provide the whole family with everything they need, are happy to give you great insider tips and are always ready to support you within the scope of our possibilities and offers. In any case, you benefit from a first-class all-round service, where you don't have to worry about equipment and accessories yourself.
7 lifts and 2 magic carpets transport the numerous visitors to the Spieljoch every day. With the Wedelexpress, you can reach the highest point of the ski resort, which is 2,501m above sea level. Fans of deep snow and cross-country skiers will definitely get their money's worth in the Spieljoch. Superbly located deep-snow slopes and challenging cross-country ski runs perfect Fügen's all-round offer. With good snow conditions and bright sunshine, you will be thrilled by the huge range of cross-country ski runs in Fügen.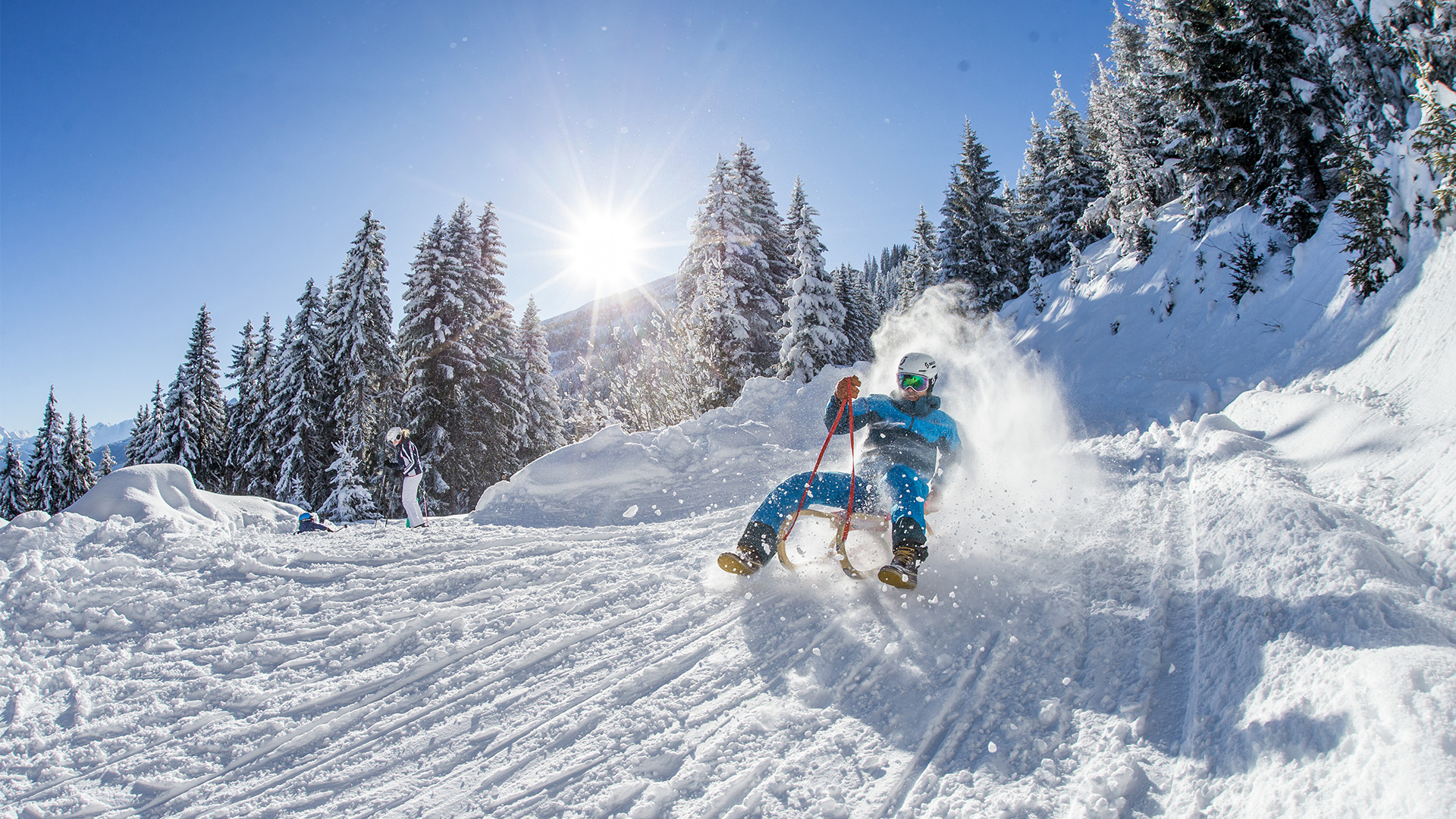 The latest ski models
SPORT 2000 Unterlercher
There is no stopping progress in the field of skis and ski models. Take advantage of the sensational ski-hire offer and curve the freshly groomed pistes down to the valley with the latest ski models. The excellent SPORT 2000 Unterlercher Ski Hire will be happy to support you and your family and is at your side with the finest top ski equipment. Benefit from the individual and, above all, professional advice of our experienced ski-hire professionals on site. The ski hire in Fügen, SPORT 2000 Unterlercher, is well known for its excellent service and top advice.
In addition, countless hotels and restaurants will take care of your well-being during your stay. Not only is Fügen a great place for historians, connoisseurs will also appreciate the traditional gourmet cuisine. Become part of the warm ambience and refresh yourself in the healthy mountain air. SPORT 2000 rent wishes you a fantastic stay in beautiful Fügen.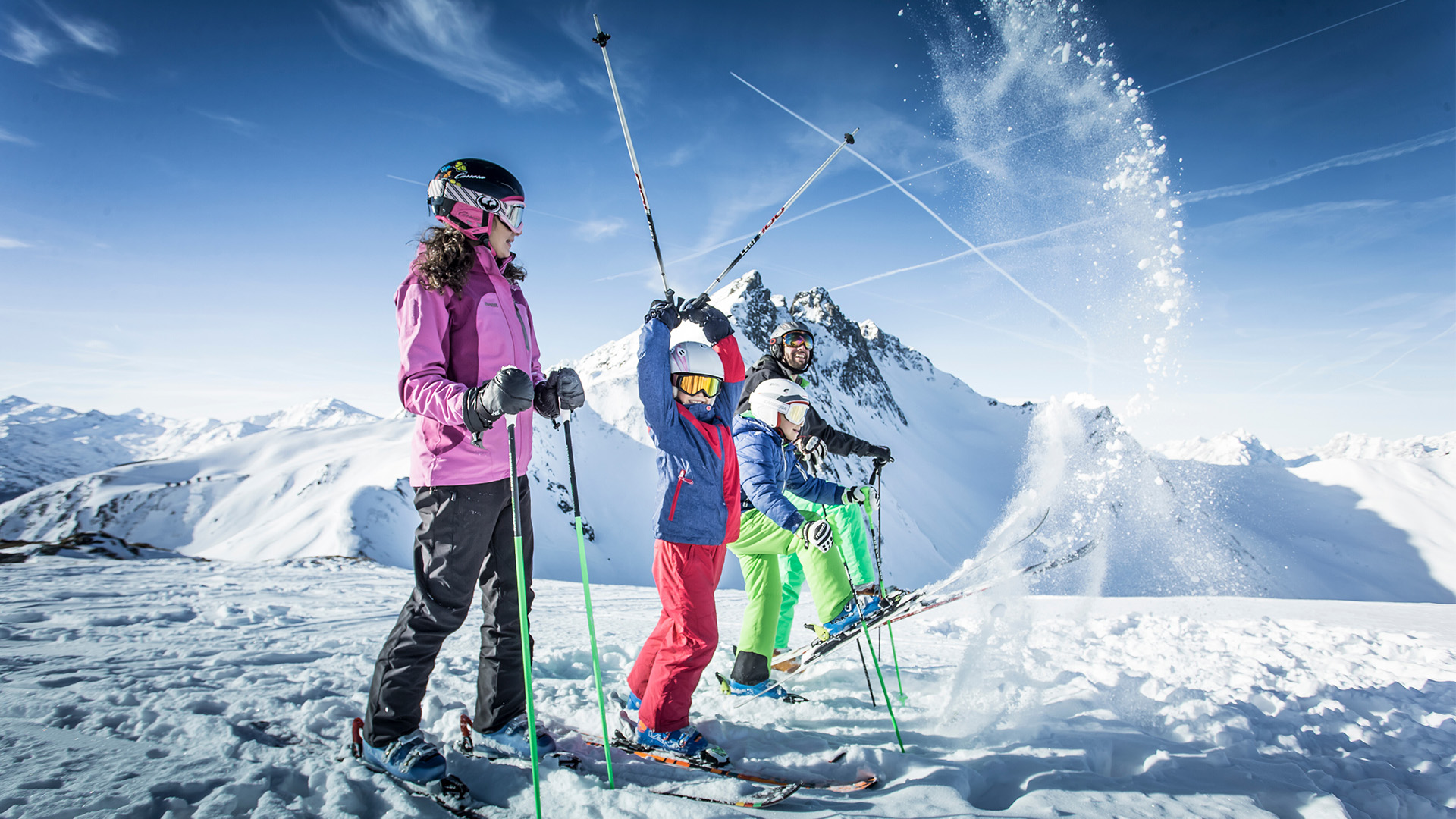 Perfectly prepared slopes invite you to carve
Spieljoch Ski Area
In the Spieljoch Ski Resort, every skier is sure to find a slope that suits them. In order to get fully involved on the top-prepared tracks, it is best to carve or slide with professional equipment. The ski hire in Fügen offers you a large selection of ski-hire equipment from various brands at unique prices. So rely on freshly waxed and maintained equipment from the Unterlercher Ski Hire, because safety comes first. With this quality equipment, you'll certainly be able to conquer any mogul slope.