Up to -20% discount on online bookings!
Gries im Sellrain Ski Hire
Your SPORT 2000 dealers are located centrally in Gries im Sellrain.
Austria's highest winter sports destination
Kühtai Ski Resort
The pretty mountain village of Gries im Sellrain lies in a side valley of the Inntal Valley, the Middle Sellraintal Valley. Away from mass tourism, a dream-like mountain world opens up here near Innsbruck with glittering snowy slopes and majestic chains of peaks. The nearby Kühtai Ski Resort is always in the sun and promises pure winter fun for all ages.
Gries im Sellrain
46 fantastic kilometres of pistes and highly modern lifts run through the first-class ski resort. Beginners and advanced skiers feel particularly at home here. But even real professionals will find a challenge.
of cross-country ski runs
Book online now
Our rent shops
Location rating Gries im Sellrain
Skiing area in Tirol
Let Gries im Sellrain and its skiing area convince you!
Unforgettable ski holiday
Gries am Sellrain
Spend an unforgettable ski holiday in the beautiful Gries im Sellrain, Tyrol and let your body, mind and soul relax. The Kühtai Ski Resort and the cheerful village of Gries offer everything an ambitious skier needs for a ski holiday. Numerous bars, restaurants, ski-hire stations, ski huts, hotels and ski schools are happy to offer their services. Glide down well-kept slopes and carve your turns on the wide pistes of the Kühtaier Ski Resort while completely relaxed. Freshly waxed and maintained equipment make the gliding even more beautiful.
There's a special treat for those that are hungry for action – the newly built K-Park. This fun park was specially built for the first Winter Youth Olympic Games in Kühtai and is a true paradise for freeskiers and snowboard freaks. Among other things, a 180m-long superpipe provides the right adrenaline kick. In order to fully enjoy this experience, we recommend high-quality equipment from SPORT Seppl Ski Hire. Gries is also the perfect location for family ski holidays. A practice area with its own magic carpet for children will put a smile on the faces of your little ones and professionally trained ski instructors will offer their services. Gries im Sellrain offers everything a skier's heart desires in winter.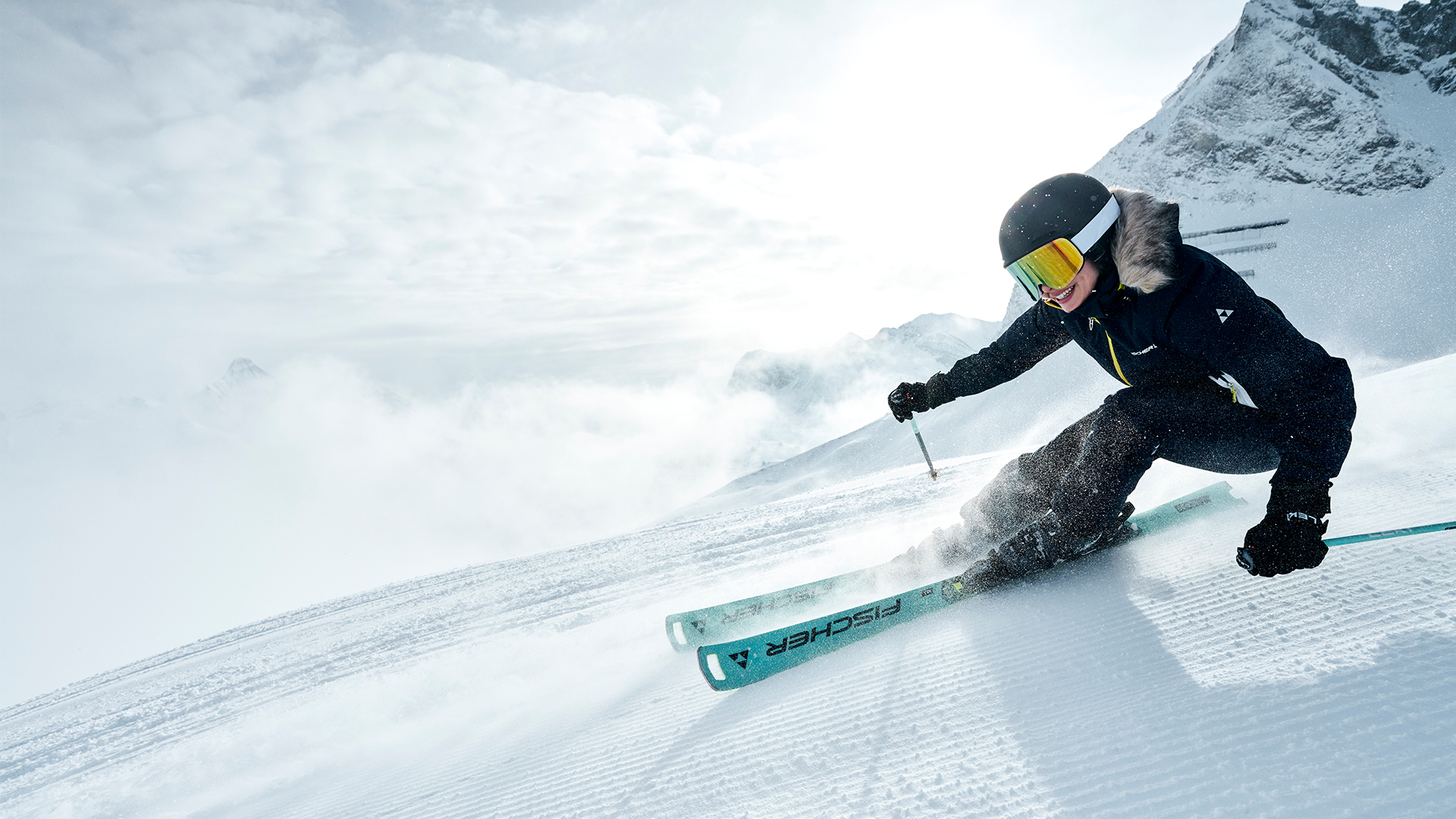 Best equipped
Your ski hire in Gries am Sellrain
Top equipment without all the effort and stress – hire the latest ski equipment quickly and easily at the local ski hire in Gries im Sellrain. SPORT 2000 Seppl is your local ski-hire partner and will be happy to advise you. As long as your children are still growing, it is not necessary to buy your own expensive ski equipment, which no longer fits after two winter seasons. Avoid this annoying cost factor and make it easy for yourself.
Optimal ski equipment for your little ones can also be found at the SPORT 2000 rent Ski Hire in Gries. Hire your dream skis quickly and affordably. Test new models and techniques or discover a new winter sport. Everything is very simple with the professional support of SPORT 2000 Seppl Ski Hire.