Up to -20% discount on online bookings!
Sankt Jakob Ski Hire in the Defereggental Valley in East Tyrol
Your SPORT 2000 dealers are located directly at the lift station in Sankt Jakob.
Sankt Jakob
Impressive mountains and fantastic valleys
Breath-taking landscapes await you in and around Sankt Jakob. So it's not surprising that visitors of all ages immediately feel the pure desire to use the Sankt Jakob Ski Hire to hire the necessary equipment. SPORT 2000 rent is your perfect partner in this respect. All year round.
Sankt Jakob
The ski resort of Sankt Jakob is an insider tip among winter sports enthusiasts, as there are only short waiting times at the ski lifts. The village is also characterised by its high snow guarantee and fantastic panoramic views over the Alps.
Book online now
Our rent shops
Location rating Sankt Jakob im Defereggental
Ski Hotspot in Tirol
Individual customer service
Sankt Jakob Ski Hire
For skiers, cyclists and everyone who wants to become one, we have a huge assortment ready. In addition, our demanding customers appreciate how easy it is to hire the corresponding equipment. Using the products from the ski hire in Sankt Jakob is very easy and transparent. And should you have any questions, our friendly team of experts will be happy to help you at any time.
At SPORT 2000 rent Sankt Jakob Ski Hire, we have over 15 years of experience when it comes to ski hire. So much professionalism and know-how is well received. We are proud of that. Whether you want to buy sporty branded products or if you want to hire selected sports equipment: SPORT 2000 rent is there for you!
The trend is moving towards ski hire
Imagine you are planning your first holiday in the fairy-tale mountain world of Sankt Jakob. An unbelievably beautiful time lies ahead. Because this fantastic region of Austria is rich in sights and it inspires with its impressive natural beauty. If you want to experience all the highlights and enjoy the so-called "paradise on earth" to the full, purchasing the appropriate equipment is essential.
All these things – skis, ski boots, helmets, bikes, etc. – are quite expensive to buy. So why invest a lot of money in advance when you can rely on the professional offer of the Sankt Jakob Ski Hire? For over 15 years, we have been captivating winter sports enthusiasts and summer tourists with our huge portfolio of equipment and accessories. So you can enjoy your favourite hobby without having to break the bank beforehand.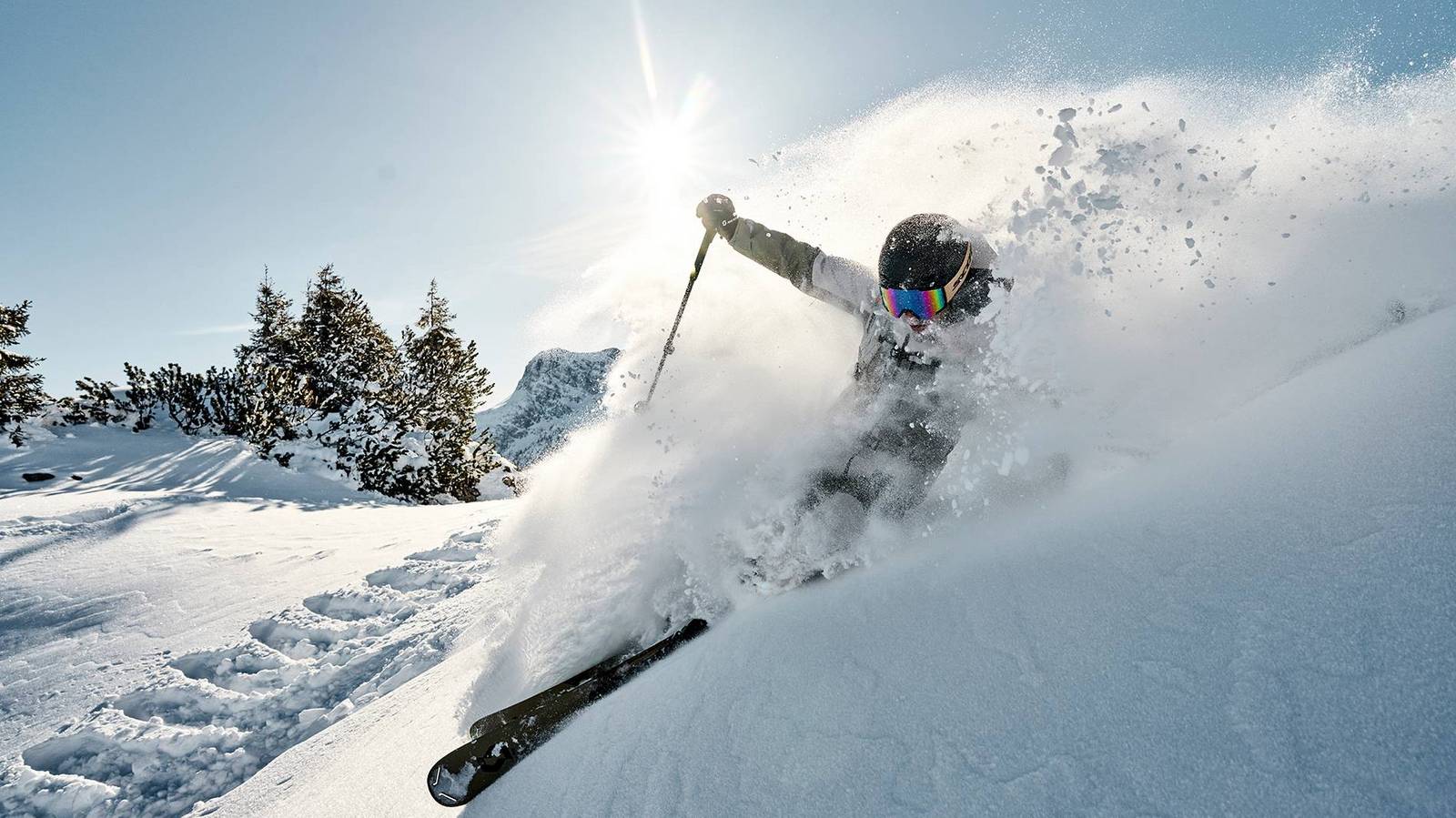 Try out Sankt Jakob Ski Hire
Benefit from numerous advantages
Do you need snowboards that are as good as new, high-quality Alpine skis, cross-country skis of exquisite quality or other on-trend fun equipment? In the Sankt Jakob Ski Hire, you will find an extensive product range. In addition, we offer you a unique portfolio of services. If you book your equipment and accessories with the ski hire in good time before your holiday in beautiful St. Jakob, you will also receive the online guarantee on top. It goes without saying that we always offer you the very latest product highlights and the most innovative technologies at the Sankt Jakob Ski Hire. You can be sure of that.
High-quality ski and cycling equipment
Do you feel like Alpine skiing? Or taking an extensive cross-country skiing tour? Or do you want to conquer the fascinating mountain world on a bike just for fun? You will find everything you need for these activities in our ski and bike hire. From ski boots to helmets, from skis to snowboards and matching accessories, with us you will find everything your heart desires.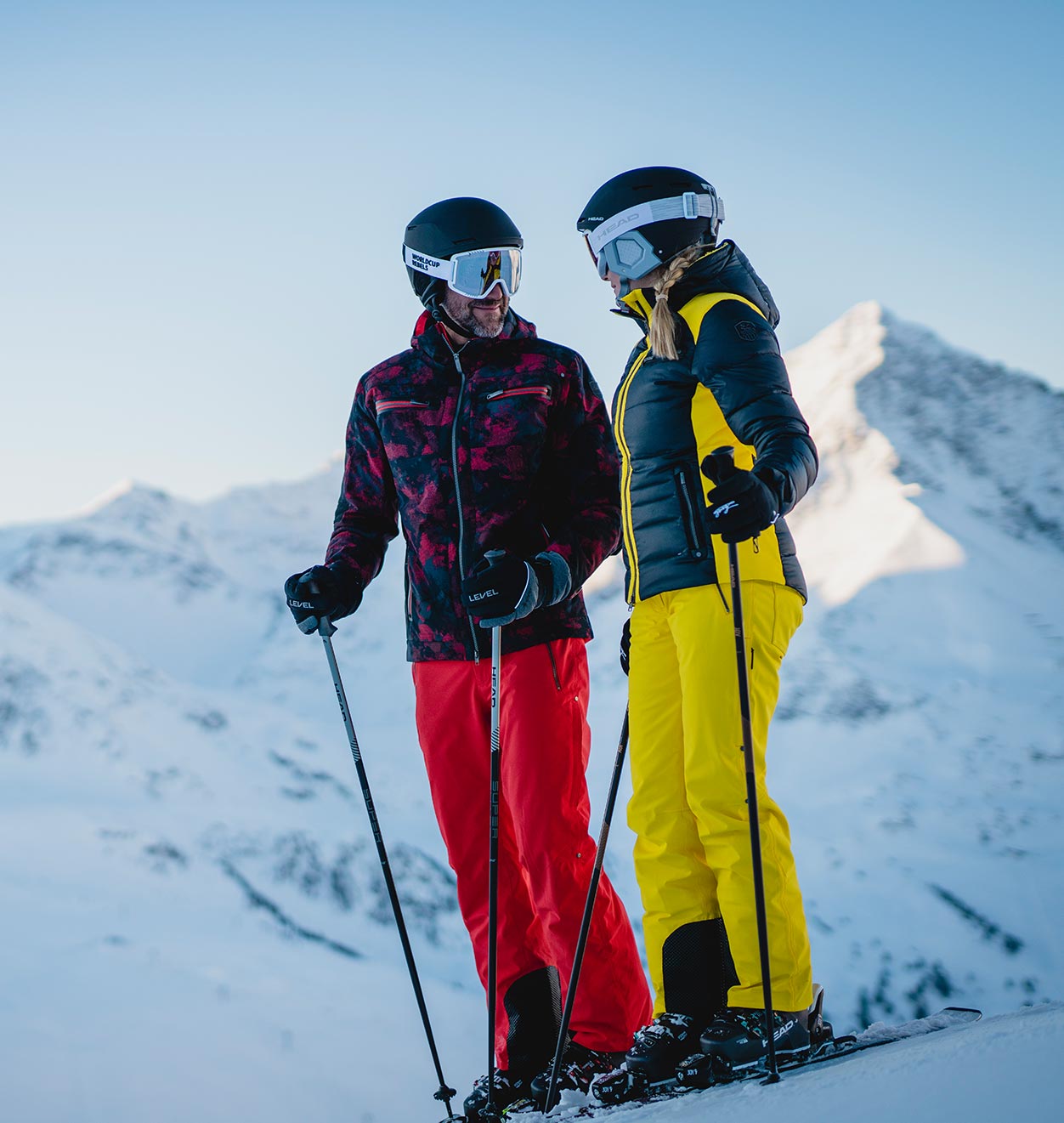 Sankt Jakob Ski Hire
Your advantages
With SPORT 2000 rent, you don't just save money. Planning and reserving your winter or summer equipment in advance also means a great weight is lifted off your shoulders. Thanks to our support, you don't have to transport all the things you need for your dream holiday in the mountains of Sankt Jakob in suitcases, boxes and cartons.
With SPORT 2000 rent, you receive items as good as new, completely in line with your desires. Of course, we also have your desired products available in a wide range of sizes and designs. In addition, we ensure that the high-quality equipment is professionally maintained and cleaned on a regular basis.
The SPORT 2000 rent Ski Hire is not only available in St. Jakob and Fieberbrunn, SPORT 2000 rent is now represented at over 600 different locations. We cover almost the entire Alpine region.
Be impressed by our wide range of products and services. We look forward to your visit to our online stores or directly on site.