Up to -20% discount on online bookings!
Oz en Oisans Ski hire
Your SPORT 2000 dealer is located centrally in Oz en Oisans.
Skigebiet Oz en Oisans
Varied skiing experience in the mountains of France
The Oz en Oisans ski resort is located in the heart of the mighty "Grandes Rousses / Alpe d'Huez" massif at an altitude of 1,350 metres. As a family-friendly ski resort, the ski area in the French Northern Alps convinces with its direct location on the slopes. Only 50 minutes from Grenoble, the ski resort is popular with locals and tourists alike.
Our SPORT 2000 rent ski rental offers you:
Highest quality
Competent & individual advice
Top service
Location rating Oz en Oisans
Ski Hotspot in Isere
Ski rental in Oz en Oisans is popular with sports fans at any time of year.
Situated in the immediate vicinity of Bourg d'Oisans and Alpe d'Huez, which gained legendary fame through the Tour de France, the ski area is characterised by its direct location on the slopes and the snow guarantee. You can rent your skis in Oz en Oisans, strap them on and set off straight from your accommodation. In winter, the chic stone and wooden buildings add to the typical charm of the region. The car-free village centre offers various services and shopping facilities within easy walking distance.
Oz en Oisans has a lot to offer 365 days a year. Due to its high altitude, the ski area also scores with ideal piste conditions in spring. 80 lifts take you up to the summit of the Pic Blanc at an altitude of 3,300 metres. From here, you can ski directly down to the valley without using another lift. Experienced skiers need 90 minutes for this spectacular descent to Oz en Oisans. Especially the black piste "the tunnel" in the upper section is a real challenge. The unique experience of this notorious descent is worth a trip to Oz en Oisans.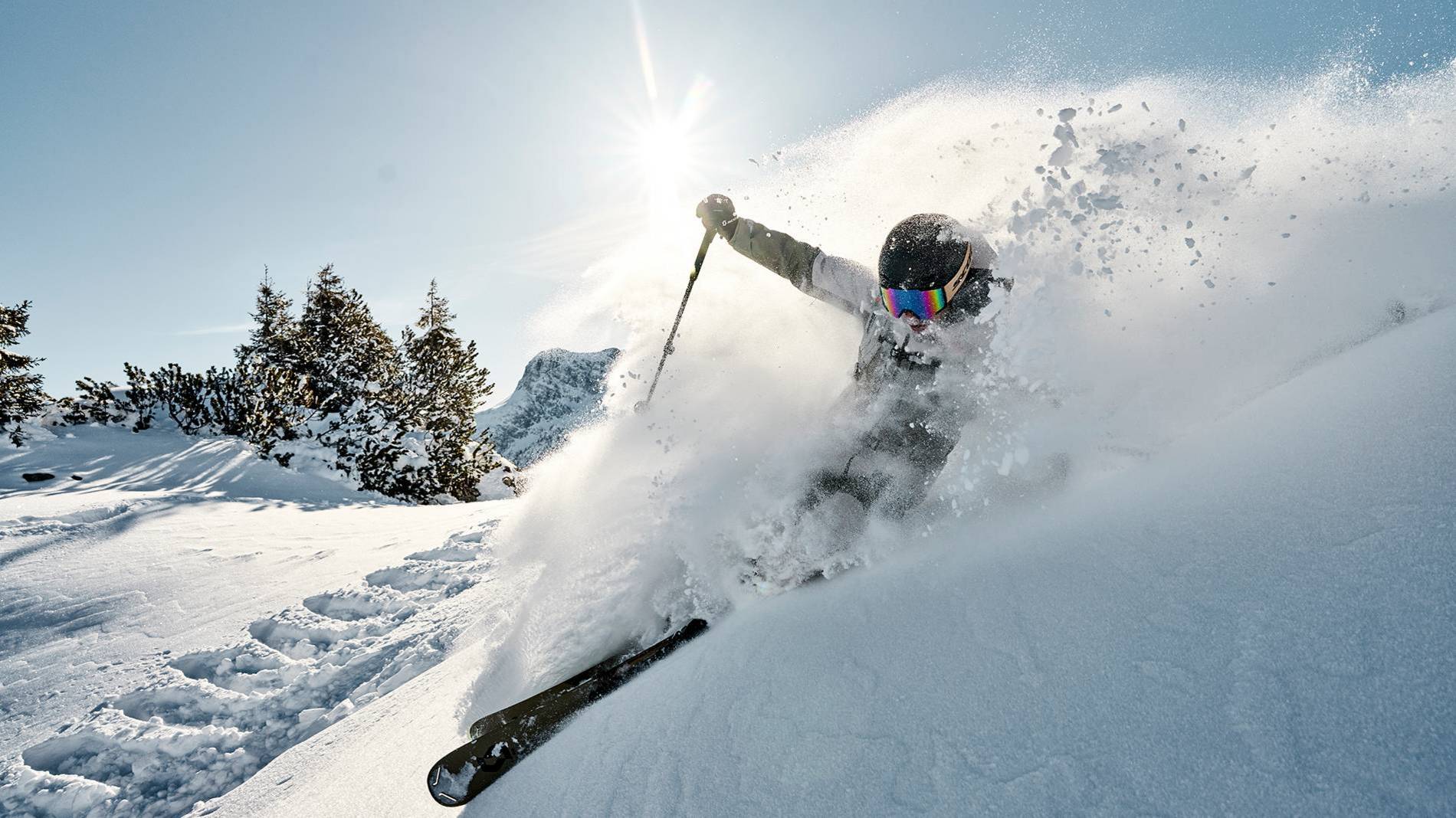 Rent skis in Oz en Oisans and hit the slopes!
Would you like to rent skis in Oz en Oisans and conquer the 2,205 vertical metres of the legendary downhill run with the best equipment? Then the ski rental Oz en Oisans at SPORT 2000 rent is the first port of call for your perfect skiing experience. At Oz en Oisans ski hire you will find a wide range of the latest ski models to choose from. Take advantage of the Oz en Oisans ski hire offer and rent well-serviced skis or snowboards that are adapted to your individual skiing skills. As a special bargain, you get free rental poles with every pair of skis. To be able to enjoy the perfectly prepared slopes in the early hours of the morning, you can rent the ski of your choice from the ski rental in Oz en Oisans the day before.
Renting your skis in Oz en Oisans and starting unforgettable skiing days has been possible for over 31 years. But not only alpine skiers, but also friends of other winter sports get their money's worth in Oz en Oisans. With over three metres of snowfall a year, the snow-sure ski area is also very popular with cross-country skiers, ski tourers, tobogganers and snowshoe hikers. Get your skiing and cross-country skiing equipment at top prices and enjoy winter sports in Oz en Oisans until late in the evening. Illuminated slopes turn night into day and offer you the perfect conditions for night skiing. Children will have a special treat with fun equipment from SPORT 2000 rent. With the professional rental equipment of the SPORT 2000 ski rental in Oz en Oisans you are well prepared for all piste conditions and for any time of day.