New winter season,
new trends for 2019/20!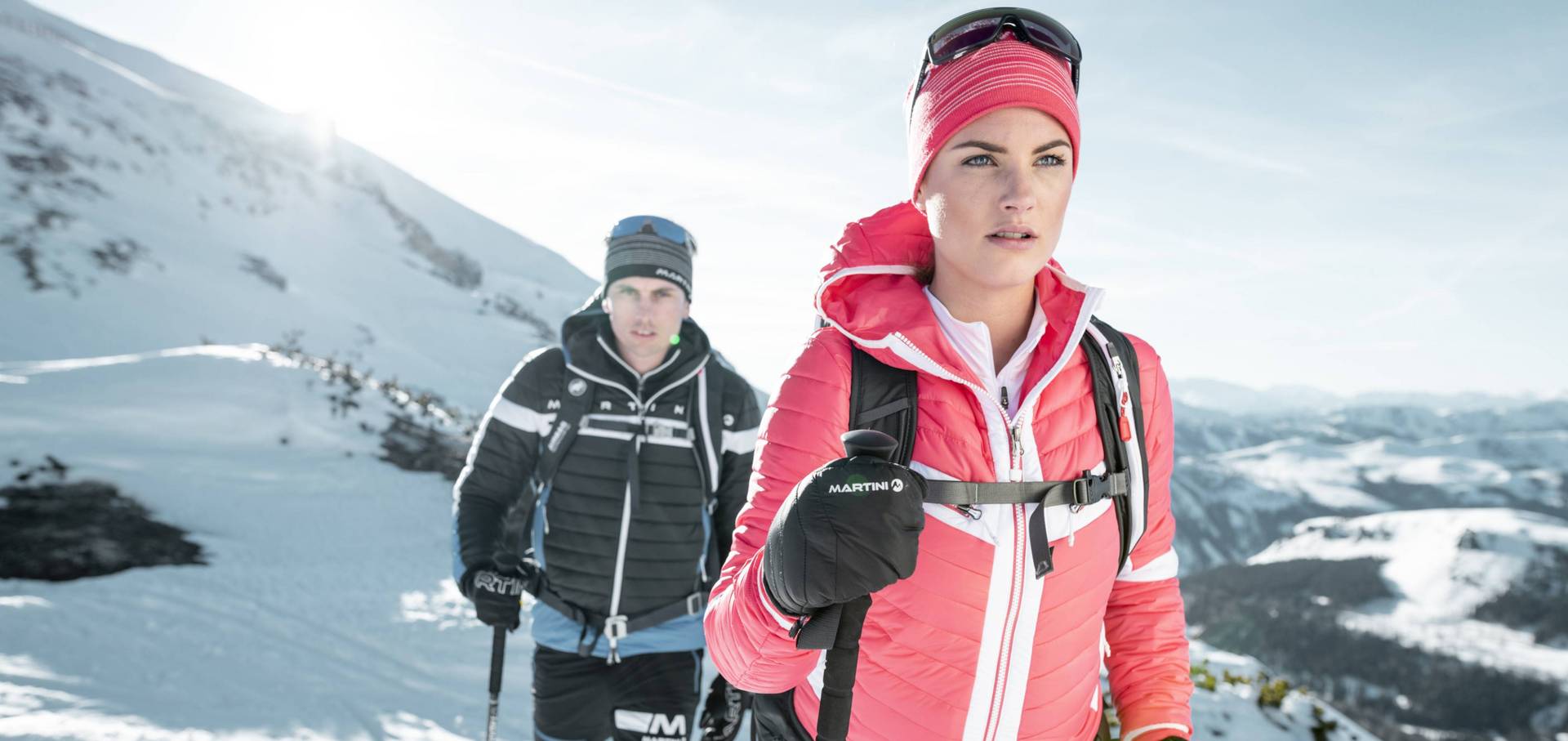 Introduction
Enthusiasm for skiing and other winter sports remains consistently high! Every year, several million people ski and board alpine slopes in Austria. If you, too, want to be at the leading edge in the upcoming winter, then you are in the right place! We've researched all the latest trends for the upcoming winter season in advance and summarised them here for you.
Ski trends for more comfort
The trend for the 2019/20 winter season tends completely in the direction of comfort and simplicity. Function clearly remains the priority for skiers for current winter sports articles.
For example: "comfort skis" – modern alpine skis in which lightweight construction is used to make the ski more playful, smoother, more comfortable and thus less strenuous. It's not just about saving a few grams. Rather, the right ratio of materials to one another is crucial for sporting performance with simultaneous comfortable handling. If you are looking for such skis, you will definitely find them this season!
All-mountain skis with a wider sidecut are also the trend in the upcoming winter season. With a waist width of up to 105 mm, you can ski in any terrain – without any compromise in fun. Whether groomed slopes or furious downhill: all-mountain-skis are versatile and suitable for every terrain. The larger width gives you a bit more material under your feet – and you can feel that when gliding carefree on soft snow and fresh powder!
When it comes to comfort, there is no way around boot fitting this winter. Using thermal processes, the outer shell of the ski boot and the inner lining are individually adapted to your foot. This avoids pressure points and pain during skiing and will significantly improve your performance! And, while we´re talking about ski boots, then we also want to let you know about the GripWalk system. The innovative soles provide increased walking comfort and, with the right GripWalk binding, also promise more precise power transmission to the ski.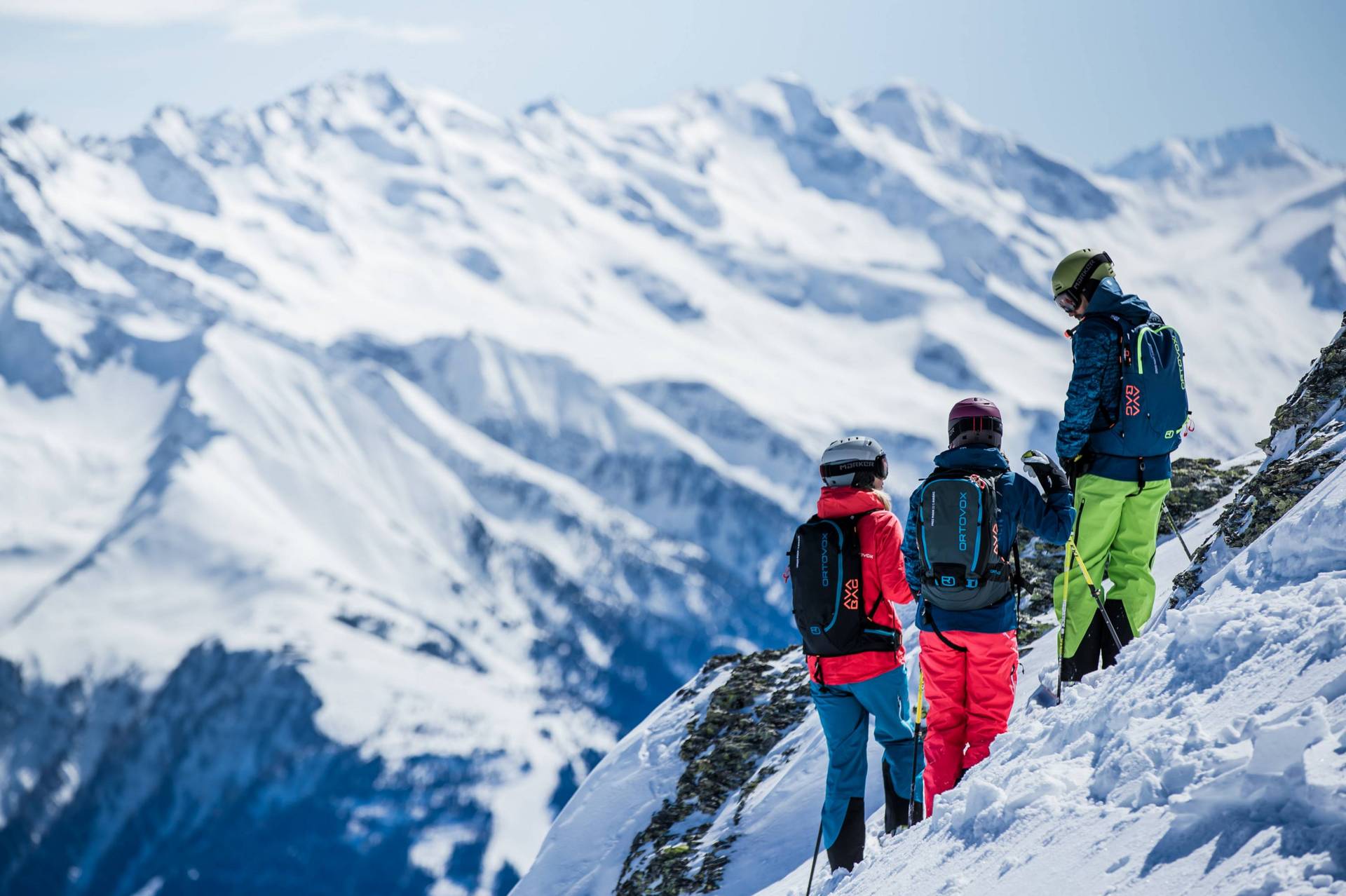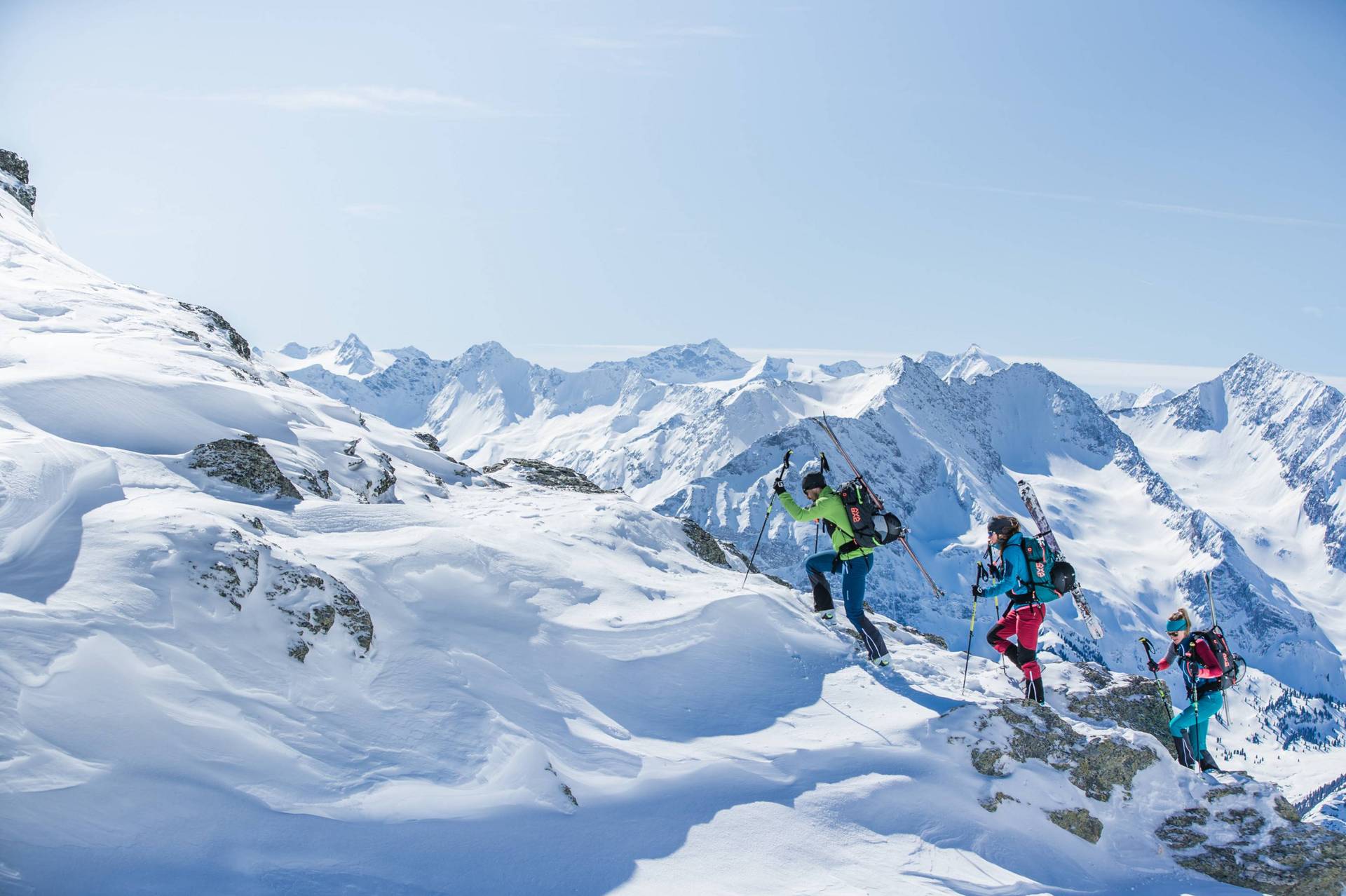 Sustainable ski clothing in bright colours
Functional and comfortable ski clothing will probably reach the highest technical level this winter! In terms of comfort, fit and freedom of movement, current ski fashion really leaves nothing to be desired. Not only that, trendy colour-blocking will visually make you a real eye-catcher – not only on the slopes. After all, the boundaries between performance wear and fashion are becoming more and more blurred. 2020 ski fashion is becoming increasingly an outfit of choice, even off-piste. In addition, ecological and sustainable fabrics in the new collections are no longer the exception, but rather the rule. In addition to PFC-free materials, 100 percent biodegradable textiles and especially natural merino wool have prevailed.
Safety as the best accessory in winter
Whether alpine skiing, ski touring or snowboarding: "topless" is definitively a no-go! Here too, safety is still one of the most important trends in winter sports. Visor helmets, which combine comfort and safety, are the main drivers of this trend this winter. They offer maximum protection with unrestricted vision and look really stylish in the process. Some helmets with built-in visor even have integrated visor ventilation or automatic adjustment to the light conditions. In addition, you should always wear gloves in addition to helmet and visor. Preferably with integrated stabilisation elements for the wrist and joint! Back protectors are also a great idea. What the helmet is for your head, is the back protector for your spine. Simultaneously, the trend is towards easy fitting and high wearing comfort. Many back protectors are so well made that you can barely feel them on the slopes!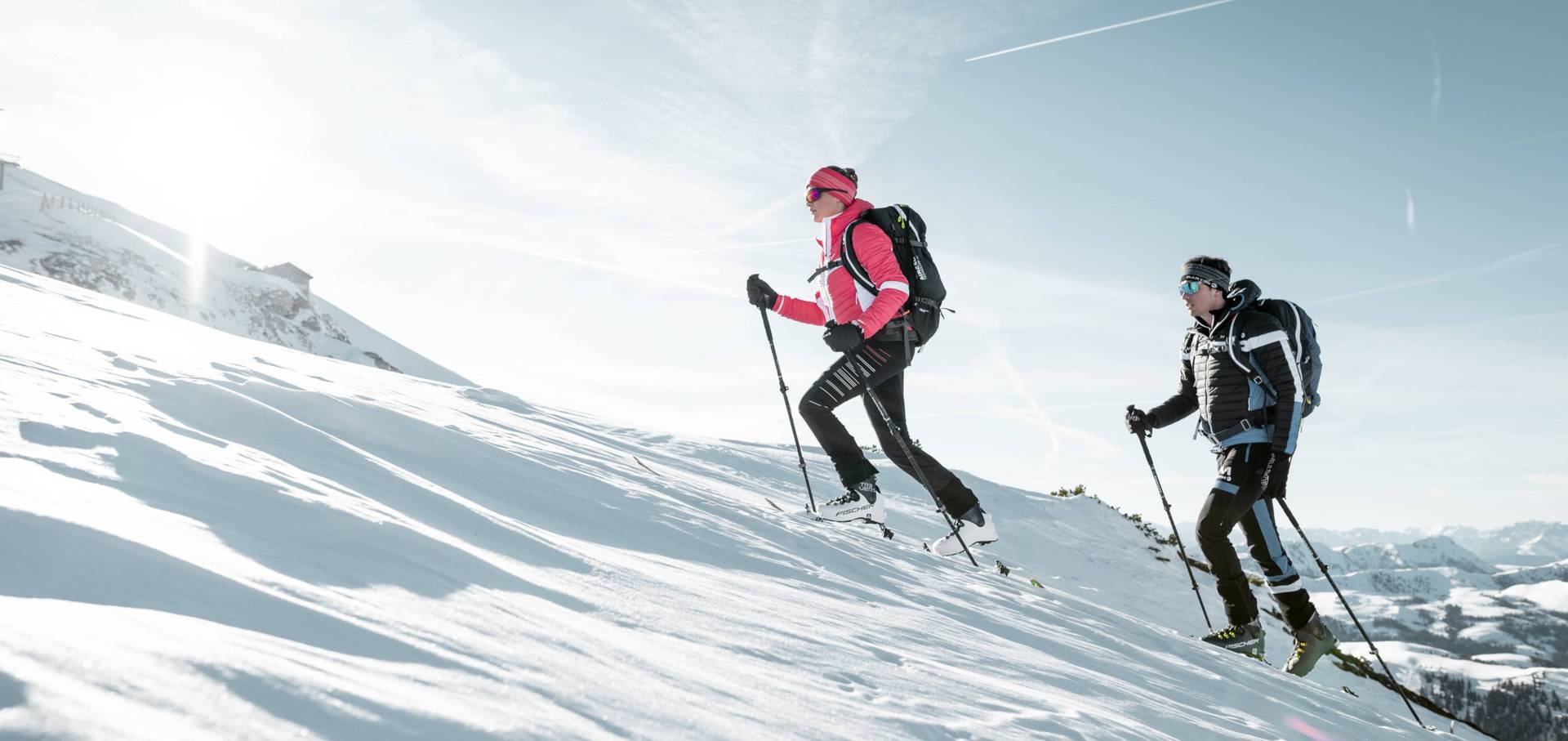 Touring ski workout and a snowboard "with a twist"
As was true for the last season, the trend towards ski touring continues for the 2019/20 winter season. Equipment and clothing are even lighter, so that the fitness aspect comes into play. Did you know, for example, that you use up to 730 kcal per hour while ski touring? A real fat killer!
Yet what we really like this winter is the splitboard trend. It is a snowboard split down the middle. In principle, disassembled you have a pair of simple touring skis, assembled a snowboard. The binding conversion is also very simple. This makes splitboards especially interesting for boarders who sometimes like to go touring and then downhill in pristine snow.
Thus: This winter you can look forward to more comfort, better performance and a lot of fun on and off the slopes with the latest trends! So, if you are as keen on powder as we are now, then rent a splitboard, the latest skis or you touring equipment right here online.