Up to -20% discount on online bookings!
Ski rental Planneralm
Your SPORT 2000 dealer is located directly in Planneralm.
SPORT SCHÖTTL PLANNERALM

8952 Irdning-Donnersbachtal [Planneralm], Planneralm 2

Array

Hire period: 01.12.2023 - 01.04.2024
SPORT SCHÖTTL PLANNERALM

8952 Irdning-Donnersbachtal [Planneralm], Planneralm 2

Array

Hire period: 01.12.2023 - 01.04.2024
Planneralm Ski Area
The Highest Ski Resort in Styria
Spend your dream ski holiday in Styria in Austria and experience your personal winter dream up close. In the district of Liezen in the southern side valley of the Enns lies the peaceful winter sports resort of Irdning-Donnersbachtal. The Planneralm ski area, which belongs to the municipality, offers an incredible view of the majestic mountain ranges around the popular natural snow area at over 2,000 m above sea level. The ski slopes of the Planneralm are among the highest in Styria and thus offer great snow reliability.
Planneralm
The Planneralm ski area in the Schladming-Dachstein region is the ideal retreat for anyone who wants to switch off and enjoy the peace and quiet. Far away from any hustle and bustle, you can let the breathtaking mountain landscape take effect on you. 2 km of blue, 11 km of red and 2 km of black pistes invite you to enjoy relaxed descents, as well as 3 km of ski routes through untouched powder snow. Something very special is also the high-altitude cross-country ski trail, which was built with as little interference with the beautiful nature as possible.
of cross-country ski runs
Book online now
Our rent shops
Location rating Planneralm
Ski Hotspot in Styria
Natural snow skiing area in a class of its own
the Planneralm in Irdning-Donnersbachtal
Due to its exceptionally high altitude, the Planneralm ski area in Styria offers something that many other ski areas can only dream of: Natural snow in abundance. This makes skiing on the sunny slopes a special pleasure. Delicately glistening powder snow invites freeriders and ski tourers to explore the natural idyll off-piste. If you don't have your own touring skis, you can rent them at the SPORT 2000 Schöttl ski rental.
A skiing holiday in the highest skiing area in Styria is particularly suitable for families with children. The children's area with practice lift offers ideal conditions to introduce even the smallest ones to the popular winter sport. Support is provided by the local ski schools. In addition, thanks to the tranquil size of the Planneralm, you always have a good overview and can spend your day stress-free amidst the breathtaking scenery. Family-friendly prices do the rest.
Nevertheless, there are also enough slopes for advanced skiers and snowboarders to explore. The black "Gläser Leitn", for example, is an exciting challenge.
Ski rental SPORT 2000 Schöttl Planneralm
Perfectly maintained ski equipment rental
If you don't want to drive up the mountain road to Irdning-Donnersbachtal packed, you can rent state-of-the-art equipment at the SPORT 2000 Schöttl Planneralm ski rental. If you book your desired ski equipment online in advance, you can even save money and receive a discount of up to 20% thanks to the SPORT 2000 rent online guarantee.
The friendly team at Schöttl ski rental in the Planneralm ski area will be happy to advise you and answer any questions you may have about winter sports. They will also make sure that you always have freshly waxed skis waiting for you, edges smoothed and any scratches repaired. You can choose between well-known, high-quality brands such as Atomic, Burton, Fischer or Salomon. Not only skiers and snowboarders will find what they are looking for. Touring and cross-country skis, toboggans or safety equipment such as avalanche probes or helmets are also part of the wide range of products at the SPORT 2000 Schöttl ski rental.
The equipment is available for children, teenagers and adults in the appropriate sizes. Ski poles are always included with all ski equipment and snowshoes. For touring skis you get the required skins free of charge. After an eventful day on the wonderful slopes, you can deposit the rented skis for free at the Planneralm ski rental at the valley station of the Plannereck cable car. This way you don't have to take them back to your accommodation and you can start right away the next morning.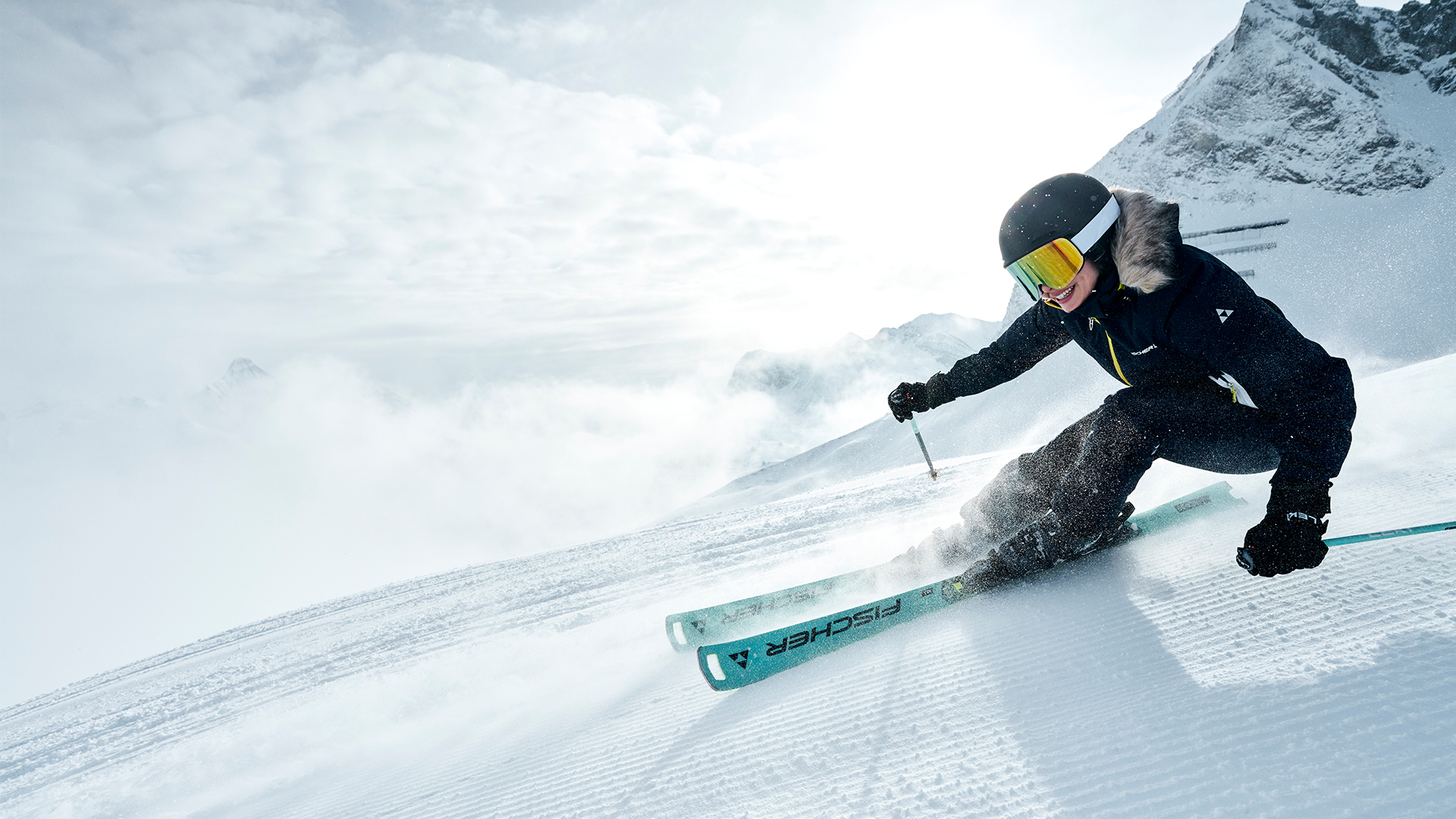 Winter holiday in the Styrian mountains
peace and enjoyment at the Planneralm
The highest ski village in Styria is a paradise for all those who simply want to enjoy nature. This is not only possible on the ski slopes, but also, for example, on snowshoe hikes. Due to the location of the Planneralm, you should check the current avalanche report before your hike in the idyllic winter landscape. If you also want to be on the safe side, you can rent avalanche transceivers at the ski rental SPORT 2000 Schöttl Planneralm.
The mountain pine distillery directly in Irdning-Donnersbachtal also invites you to visit. For over 50 years, the precious mountain pine oil has been extracted there to make ointments or teas.
If you want to come back to the warmth after a day outdoors, you can visit one of the many cosy ski huts, which are ideally located directly on the slopes. Typical Styrian dishes and true classics await you there. These include, for example, Steirerkasbrot, a hot Kaspressknödels soup or Germknödel.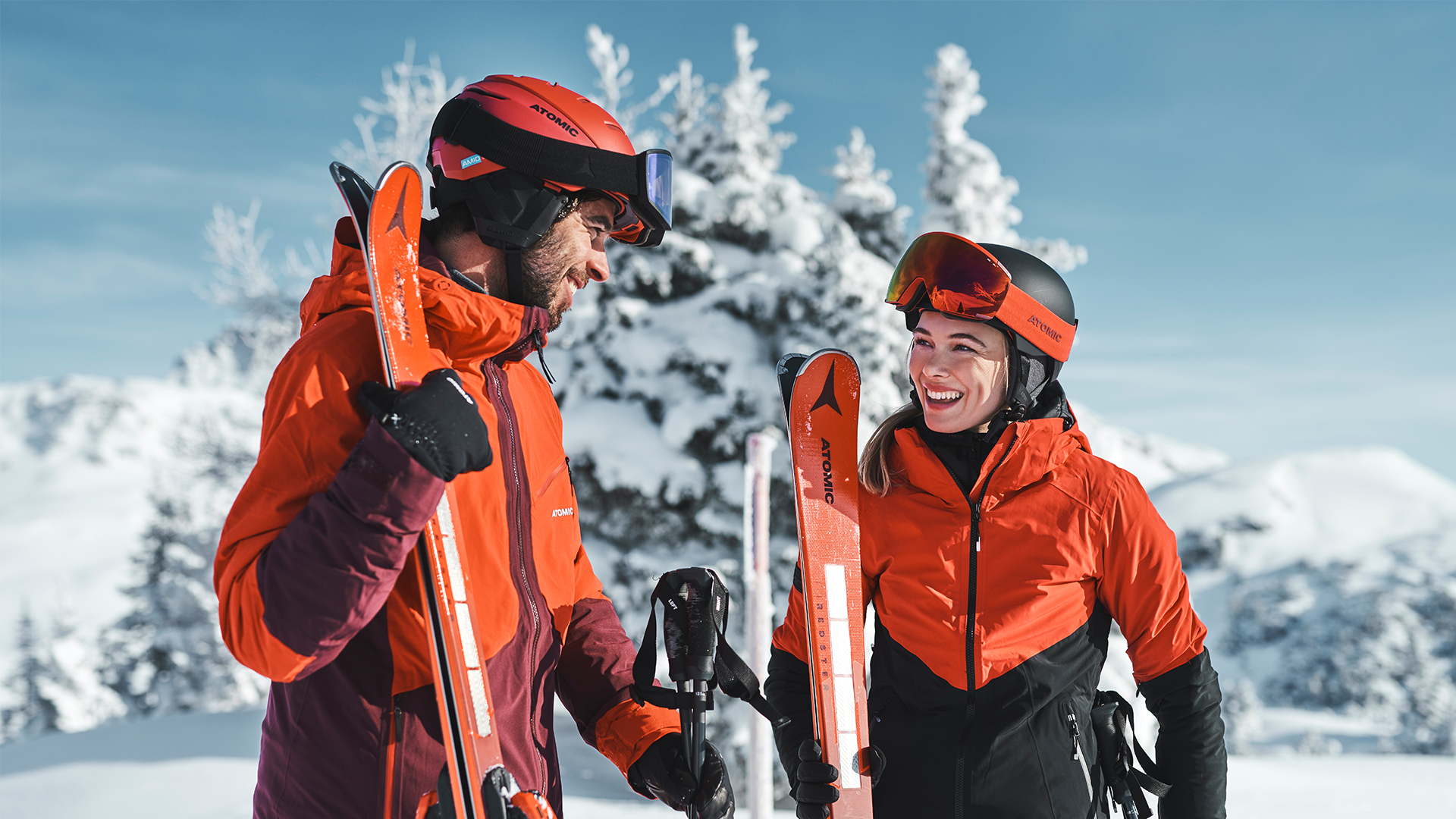 Ski Rental Planneralm - Frequently Asked Questions
Where can I rent skis in Irdning-Donnersbachtal in the Planneralm ski area?

Your SPORT 2000 dealer directly in Irdning-Donnersbachtal:

Ski rental SPORT 2000 SCHÖTTL PLANNERALM
Planneralm 2
8952 Irdning-Donnersbachtal
Styria

Where are Irdning-Donnersbachtal and the Planneralm ski area located?

Irdning-Donnersbachtal belongs to the Schladming-Dachstein Region and is located in beautiful Styria, near the border with Upper Austria. You can get to the Planneralm directly via a 12 km long mountain road, which is of course also cleared. But it definitely wouldn't hurt to bring snow chains. By the way, you can reach idyllic Hallstatt or charming Altaussee in just over an hour.

What does a winter holiday on the Planneralm offer me?

For nature lovers and families, a winter holiday on the Planneralm in Irdning-Donnersbach is absolutely the right choice. The small ski village is the highest in Styria and thus offers a breathtaking mountain panorama. High altitude cross-country ski trails, winter hikes and ski tours make it possible to explore the unspoilt area in different ways, even away from the ski slopes, and to breathe in the wonderfully clear mountain air.