©
Erste Ferienregion im Zillertal, Andi Frank
Up to -20% discount on online bookings!
Hochfügen Ski Hire
Your SPORT 2000 dealers are located directly in the town of Hochfügen.
SPORT 2000 RENT UNTERLERCHER

6263 Hochfügen, Hochfügen 27

Array

Hire period: 09.12.2023 - 05.04.2024
SPORT 2000 RENT UNTERLERCHER

6263 Hochfügen, Hochfügen 27

Array

Hire period: 09.12.2023 - 05.04.2024
Hochfügen Ski Resort
Experience the winter landscape of the Hochzillertal
Thanks to its varied winter landscape, a ski holiday in Hochfügen is interesting for skiers of all abilities. Every year, many winter guests visit the unique winter sports destination in Tyrol. The comprehensive Hochfügen im Zillertal Ski Hire is very practical. If you want to relax during your ski holiday, it is not necessary to transport your own ski equipment to Hochfügen.
Hochfügen
In total, the varied ski resort comprises almost 90 kilometres of pistes of varying degrees of difficulty and 39 lifts, thanks to the merger of the ski region with the Hochzillertal mountain railways to form the Ski-Optimal Hochfügen - Hochzillertal. The piste network is not only one of the largest ski resorts in the Zillertal Valley, but also has one of the highest snow guarantees in Austria.
of cross-country ski runs
©
Erste Ferienregion im Zillertal, Andi Frank
Book online now
Our rent shops
Location rating Hochfügen
Ski Hotspot in Tirol
©
Erste Ferienregion im Zillertal, Andi Frank
©
Erste Ferienregion im Zillertal, Andi Frank
©
Erste Ferienregion im Zillertal
©
Erste Ferienregion im Zillertal, Andi Frank
Hochfügen
Diverse downhill runs and safe winter region
Wide ski slopes for beginners are located in the Hochfügen Ski Resort near the Lanmark I and II ski lifts. Here, newcomers can perfect their first turns in peace. Of course, you will also find the suitable equipment for starting out in winter sports at the ski hire in Hochfügen im Zillertal.
Advanced skiers will enjoy starting their ride on the Pfaffenbühel double chairlift. For demanding skiers, the Marchkopf, the highest point of the ski resort, offers two sporty downhill runs. One of the most difficult challenges is the 11-kilometre downhill run to Aschau. For action fans, Hochfügen offers something very special – the BMW xDrive Canyon of Joy at an altitude of 2,000 metres. This natural canyon is unique and exciting at the same time. Depending on your mood, you can overcome the canyon with speed or creativity. Starting just below the 8e Jet mountain station, from here the 500m-long ditch runs through the terrain. It should be noted, however, that the natural canyon is considered open terrain and can therefore only be navigated at your own risk.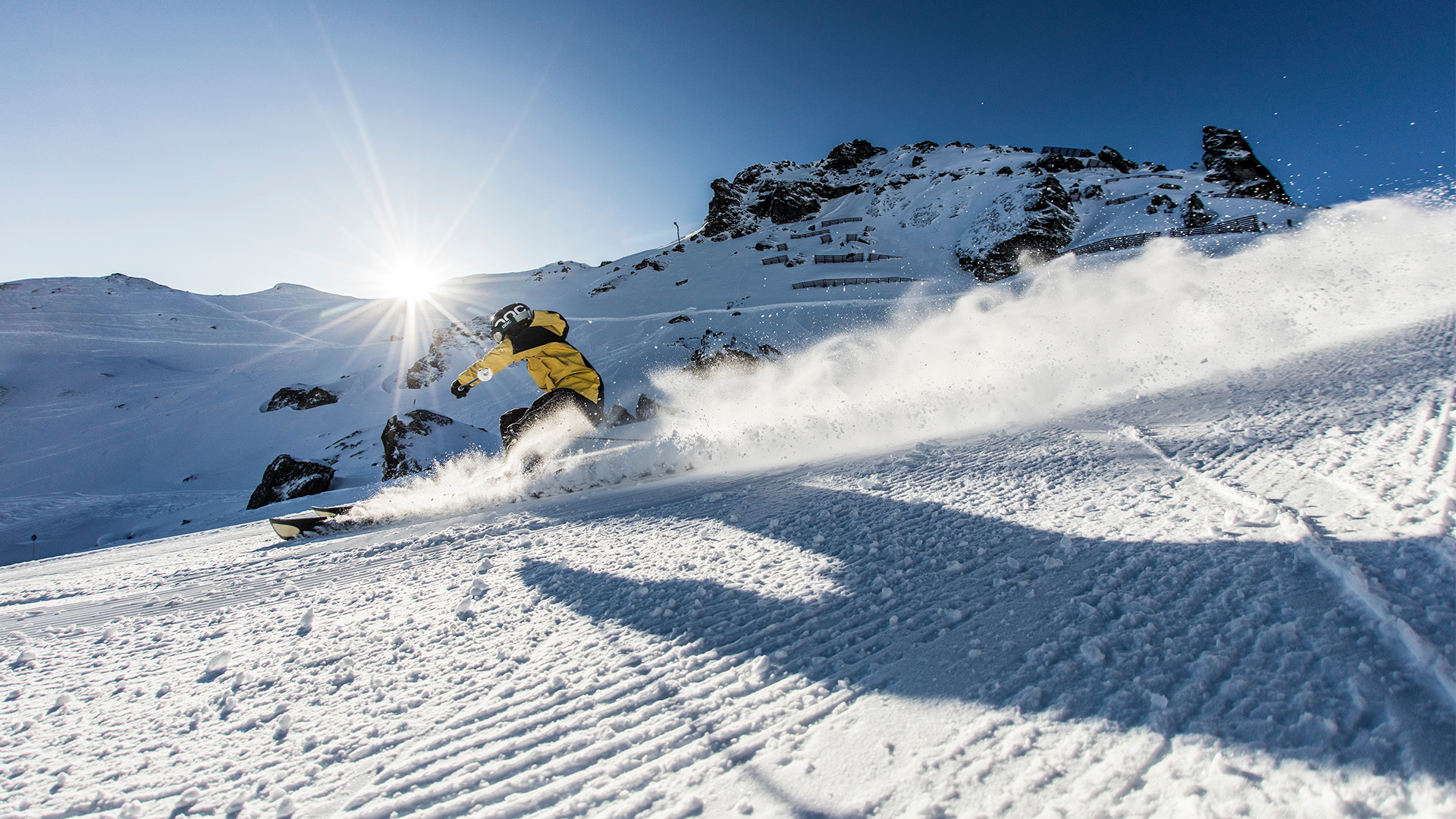 Friendly service
Hochfügen Ski Hire in Tyrol
The SPORT 2000 rent Ski Hire in Hochfügen is located directly in the Berghotel. Our expert staff will be happy to help you choose the right equipment and provide individual advice. Of course, the professional service of the Hochfügen Ski Hire in Tyrol is also personally adjusted to your skiing skills and the conditions on the slopes. With well-adjusted equipment, you will always be safely on your way.
Various equipment can be hired out at Hochfügen Ski Hire in Tyrol. Why not test out the latest trends in skiing or try another winter sport. In addition to hire, we also offer a professional ski-repair service and a test centre. Our ski hire in Hochfügen also has its own ski school, which will help you with your first turns. So nothing can go wrong in the varied Hochfügen Ski Resort where snow is guaranteed.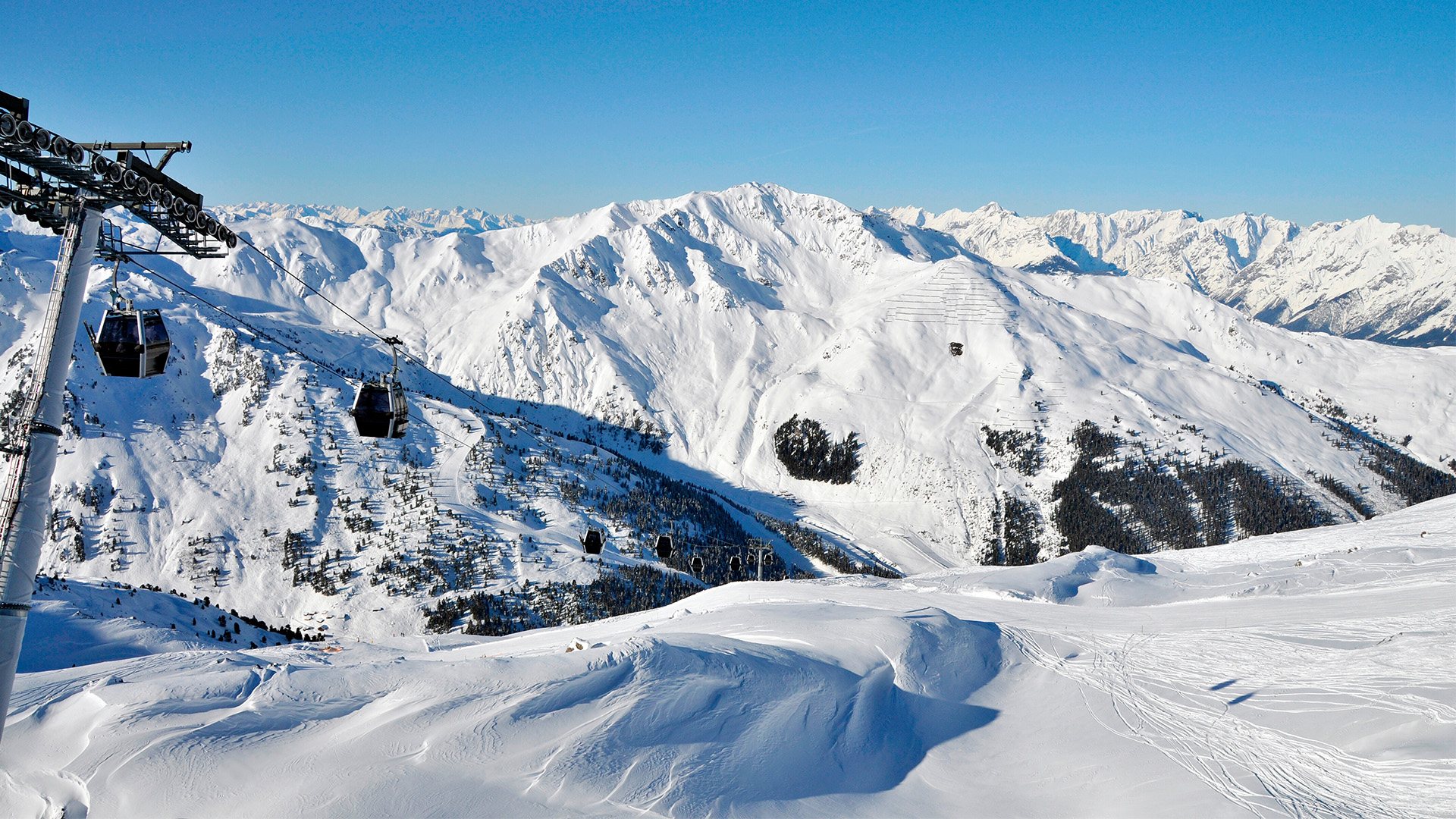 There's something for everyone
Hochfügen's winter offer
The BMW xDrive SkiMovie is another special. On this slalom downhill run on the Holzalm side, you can even be filmed while skiing. Freeride fans get the information they need for an exciting freeride tour at the Freeride Point Hochfügen and passionate cross-country skiers will love the nine-kilometre-long Hochfügen high-altitude cross-country trail. The daily illuminated natural toboggan run offers fun and excitement for visitors of all ages and provides variety. The Panorama Crystal Bar is a hot favourite for the end of an exciting skiing day. Not only are culinary specialities on offer, but also the right atmosphere.
SPORT 2000 RENT UNTERLERCHER

6263 Hochfügen, Hochfügen 27

Array

Hire period: 09.12.2023 - 05.04.2024
SPORT 2000 RENT UNTERLERCHER

6263 Hochfügen, Hochfügen 27

Array

Hire period: 09.12.2023 - 05.04.2024