Up to -20% discount on online bookings!
Ski rental Kirchberg
Your SPORT 2000 dealer is located directly in Kirchberg.
Skiing area Kirchberg near Kitzbühel
A skiing experience in a class of its own
Directly between Brixen and Kitzbühel lies the small village of Kirchberg at 837 m above sea level, surrounded by the impressive mountain ranges of the Kitzbühel Alps. More than 188 kilometres of pistes invite skiers and snowboarders to explore the magnificent ski area and take in the majestic peaks. Excellent equipment can be rented directly in the village at the ski rental SPORT 2000 Etz. Perfectly equipped, you can glide down the slopes and enjoy the beautiful surroundings.
Kirchberg
Over 60 huts and mountain inns in the village and in the Kitzbühel ski area serve traditional home cooking and culinary highlights - pure enjoyment! 57 highly modern cable cars and lifts take you quickly and safely to Kirchberg's fantastic mountain world. The peaks of the Hahnenkamm, Steinbergkogel, Pengelstein and Gaisberg are waiting to be explored by skiers and snowboarders. On wonderful ski tours away from the prepared slopes, you can discover the unique nature in peace. Beginners and children can take advantage of 10 local ski schools that lovingly take care of their guests.
Book online now
Our rent shops
Pure skiing pleasure
the unmistakable charm of the Kitzbühel Alps
The Kitzbühel/Kirchberg ski area is located on the valley watershed at 828 m and could hardly be more varied. While the Kitzbühel side is known far beyond its borders and is considered a skiing metropolis, on the Kirchberg side you can avoid the big crowds and do your rounds in peace.
More than half of the slopes are marked blue, making them ideal for inexperienced skiers or families. There are also free practice facilities in the valley. In addition to the blue and red pistes, there are also some black ones that provide an absolute adrenaline kick. A must for professionals is definitely the famous Streif, which is conquered annually by the best skiers in the world during the famous Hahnenkamm race.
Unlimited skiing fun, great deep-snow runs, several fun parks, romantic snowshoe hikes and an exceptionally large cross-country skiing network: that's the Kitzbühel/Kirchberg ski area! An unforgettable time in the Kitzbühel Alps and the Brixental is absolutely guaranteed.
Ski rental SPORT 2000 Etz in Kirchberg
quality, first-class service and top advice
To fully enjoy the ultimate winter fun on the 188 km of perfectly groomed slopes or in the snowboard fun park, it is recommended to rent well-maintained quality equipment from the local ski rental SPORT 2000 Etz in Kirchberg. It offers the perfect ski rental equipment for all needs. Various snowboard and ski models, suitable skis for deep snow descents and freerides, cross-country skiing equipment and even toboggans for the Kirchberg toboggan runs are available at reasonable prices.
If you book online in advance, you can save up to 20% with the SPORT 2000 online guarantee. You can pick up your reserved equipment the day before so that you can hit the slopes the next morning. Poles are always included, and if you rent for 7 days you only pay for 6. Changing to other models is easy and uncomplicated.
The equipment is carefully maintained and freshly waxed after each ski day. Multilingual staff are happy to assist national and international guests and provide competent and comprehensive advice on the selection of skis or snowboards. The affiliated sporting goods shop completes the offer of the ski rental SPORT 2000 Etz in Kirchberg.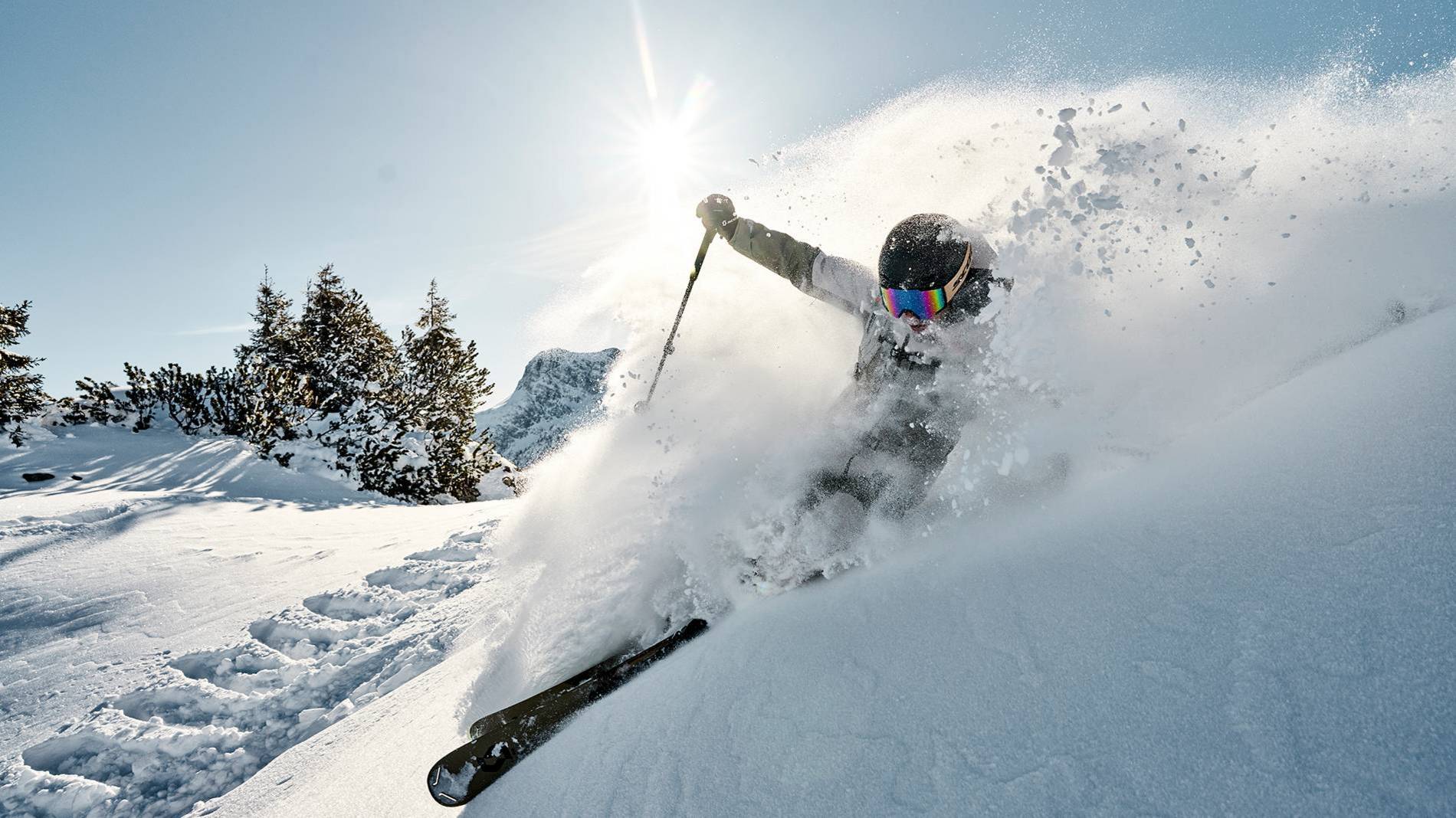 Winter holiday in the Kitzbühel Alps
fun, excitement and culinary delights in Kirchberg
Situated in the Brixen Valley, the tranquil village of Kirchberg not only knows how to impress with its excellently groomed slopes, but also offers plenty of variety off the beaten track. A dream for cross-country skiers are the over 120 km of groomed trails, which are not only suitable for advanced skiers, but also for beginners and families with children. The splendour of snow on the peaks can also be enjoyed on an extensive winter hike or snowshoe hike, as well as while touring. There is even the option of a guided hike including wildlife feeding. Several toboggan runs are also available free of charge, you only need to bring your own equipment.
If you get hungry after all the sporting activities, you should pay a visit to one of the many rustic mountain huts. Regional products from the surrounding alpine farmers are on the menu as well as daring creations and international dishes. There is definitely something for every palate here.
Not only the many sun and panorama terraces invite you to switch off, but also day spas and wellness hotels. Indoor and outdoor pools, massages and a large sauna area allow you to recharge your batteries after a strenuous day of skiing, so that you can swing down the dreamy slopes of the Kirchberg ski area fresh and cheerful again the following morning.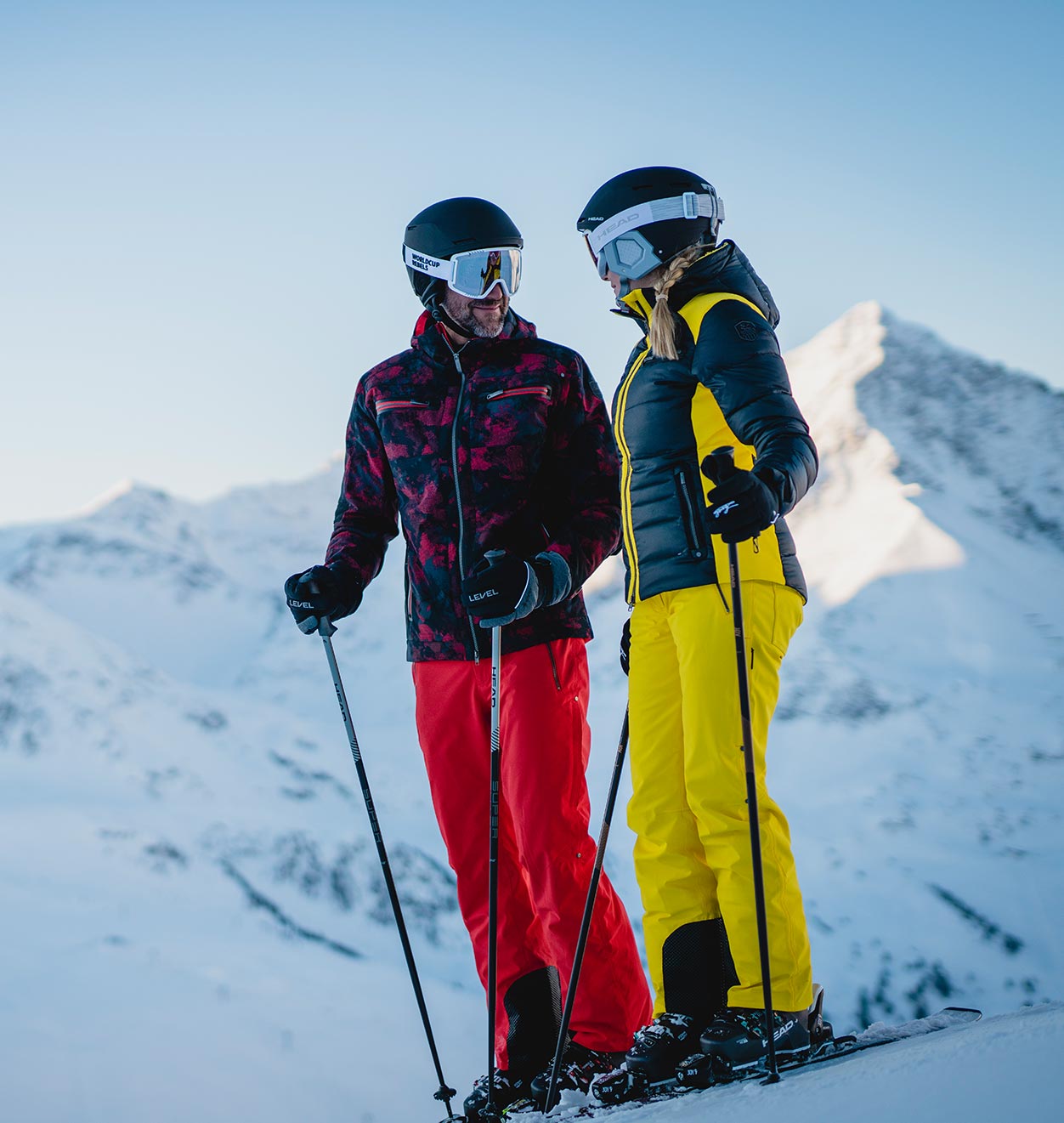 Ski rental Kirchberg - Frequently Asked Questions
Where can I rent in Tyrol in the Kirchberg ski area?

Your SPORT 2000 dealer is located directly in Kirchberg:

Ski rental SPORT 2000 ETZ
main street 2
6365 Kirchberg
Tyrol

Where is the Kirchberg ski area located?

The Kitzbühel/Kirchberg ski area is located in the middle of the Kitzbühel Alps, directly near Brixen. It is less than a 10-minute drive from Kirchberg to Kitzbühel itself.

What does a winter holiday in Tyrol in the Kirchberg ski area offer me?

A winter holiday in the Kitzbühel/Kirchberg skiing area offers everything a skier's heart desires. Furthermore, there is a very extensive network of cross-country ski trails and also fantastic routes for winter and snowshoe hikes. Touring enthusiasts also get their money's worth.