Up to -20% discount on online bookings!
Kirchberg Ski Hire
Your SPORT 2000 dealers are located directly in Kirchberg.
Kirchberg Ski Resort near Kitzbühel - A first-class ski experience
The modest village of Kirchberg lies directly between Brixen and Kitzbühel. Here, 6 kilometres away from Kitzbühel, is a wonderful winter landscape. Enjoy breath-taking panoramas of the surrounding mountain ranges that rise majestically into the sky. Boost your energy and strengthen your body with a groomed ski run in the heart of the famous Kitzbühel Alps.
Kirchberg
Over 42 huts and mountain inns in Kitzbühel and the Kitzbühel Ski Resort offer traditional home-style food. 53 modern cable cars and lifts take you quickly, safely and comfortably to the mountains of Kirchberg. 10 local ski schools take loving care of our little ski stars and of course there are also adventures to experience for days off the slopes.
Book online now
Our rent shops
Be enchanted by the charm of the Kitzbuhel Alps
Thanks to its perfect location at the Kitzbühel Ski Resort on the watershed of the valley at 828m, very close to Kitzbühel, Kirchberg can score points with winter guests who want to avoid the crowds of Kitzbühel. In Kirchberg, you can enjoy the same excellent service as in the Kitzbühel "ski metropolis" but avoid the hustle and bustle. Nevertheless, Kirchberg is not boring, because the leisure offer is really comprehensive. Wrapped in its romantic winter coat, Kirchberg offers its guests everything they would expect from a perfect winter holiday.
Experience unlimited skiing pleasure and conquer great deep-snow runs in romantic side valleys of the Brixental Valley and unique tobogganing experiences by day or by night. Take advantage of the incredible cross-country skiing network or cross snow-covered meadows and forests on a snowshoe hike. This is how you visit the most beautiful places in the Kirchberg region. Be enchanted by the charm of the Kitzbühel Alps and spend an unforgettable time in beautiful Tyrol.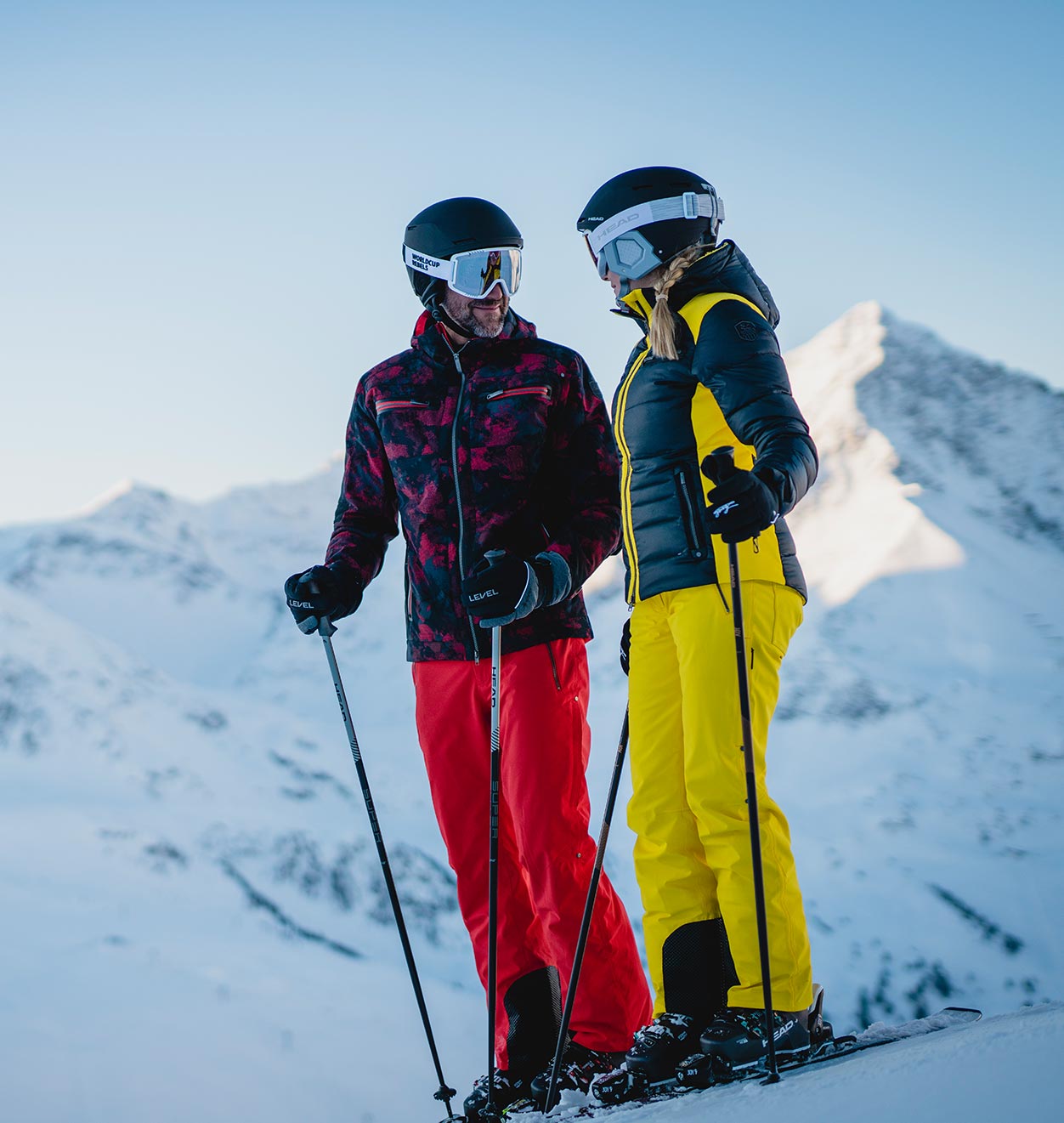 Conveniently use SPORT 2000 rent Ski Hire on site
In order to enjoy the ultimate winter pleasure on the 170km of perfectly groomed slopes or in the snowboard fun park, it is a good idea to hire quality equipment from the local SPORT 2000 rent Kirchberg Ski Hire. This saves you the hassle of traveling with your own equipment, nerves, money and time. Simply use the SPORT 2000 rent service at the local ski hire. Snowboarders and skiers alike are enthusiastic about the large selection of current models.
The SPORT 2000 rent Ski Hire in Kirchberg offers the perfect ski-hire equipment for every need. Various snowboard and ski models, suitable skis for deep-snow runs and freerides, cross-country skiing equipment and even toboggans for the Kirchberg toboggan runs are available at the SPORT 2000 Etz Ski Hire at reasonable prices. Light turns and active carving experiences are no longer a problem with professionally maintained equipment from the SPORT 2000 Etz Ski Hire in Kirchberg.
Your expert ski-hire partner in Kirchberg
Experience and passion distinguish our renowned ski-hire partner and are the reason why they are also very popular with locals. Safety is important and that's obvious at SPORT 2000 Etz Ski Hire. That is why your needs are at the forefront and safety and quality standards are strictly adhered to.
Get detailed advice at the Kirchberg Ski Hire and find your preferred hire skis, perfectly suited to your skiing skills, the day before. So, you can discover the Kirchberg ski slopes in the early hours of the next morning, well-equipped and safe. Not satisfied with your ski model or looking for more variety? No problem! At the Ski Hire in Kirchberg, you can easily switch to another model at any time and find and enjoy your perfect favourite ski. The Ski Hire will gladly help get your own skis back on the slopes and offers a wide range of ski maintenance services.