Up to -20% discount on online bookings!
Obergurgl Ski Hire
Your SPORT 2000 dealers are located directly in the town of Obergurgl.
Obergurgl Ski Resort
The perfect winter holiday for all ages
The winter sports destination of Obergurgl is a real El Dorado for passionate winter sports fans. At an altitude of 1,930 metres in the Gurglertal Valley, the second longest valley in Tyrol, there are numerous ways to fully enjoy the winter. Beautiful sunny slopes and glacier areas form a unique basis for sporting adventures in the snow. Obergurgl is a nationally and internationally popular destination for all ages.
Obergurgl
DasThe 5-star Obergurgl-Hochgurgl Ski Resort offers 25 lifts and 112 kilometres of fantastic pistes with a variety of levels of difficulty.
Book online now
Our rent shops
Location rating Obergurgl
Ski Hotspot in Tirol
Hire professional ski equipment
SPORT 2000 dealer in Obergurgl
Excellent ski equipment perfect the first-class skiing fun. At Ski & Schuh Mode Lohmann Ski Hire, your SPORT 2000 rent partner in Obergurgl, you will receive top advice and equipment of superlatives. Outstanding service and quality characterise Ski & Schuh Mode Lohmann Ski Hire. Benefit from the expertise and experience of the trained SPORT 2000 rent Ski Hire staff in Obergurgl.
So that your safety is ensured, the high-quality ski-hire equipment is specially coordinated with your ability and the piste conditions. Save yourself from unnecessarily lugging around your own equipment. Conveniently and quickly hire the most modern and up-to-date ski and snowboard models at the renowned ski hire in Obergurgl. Here, excellent service is guaranteed.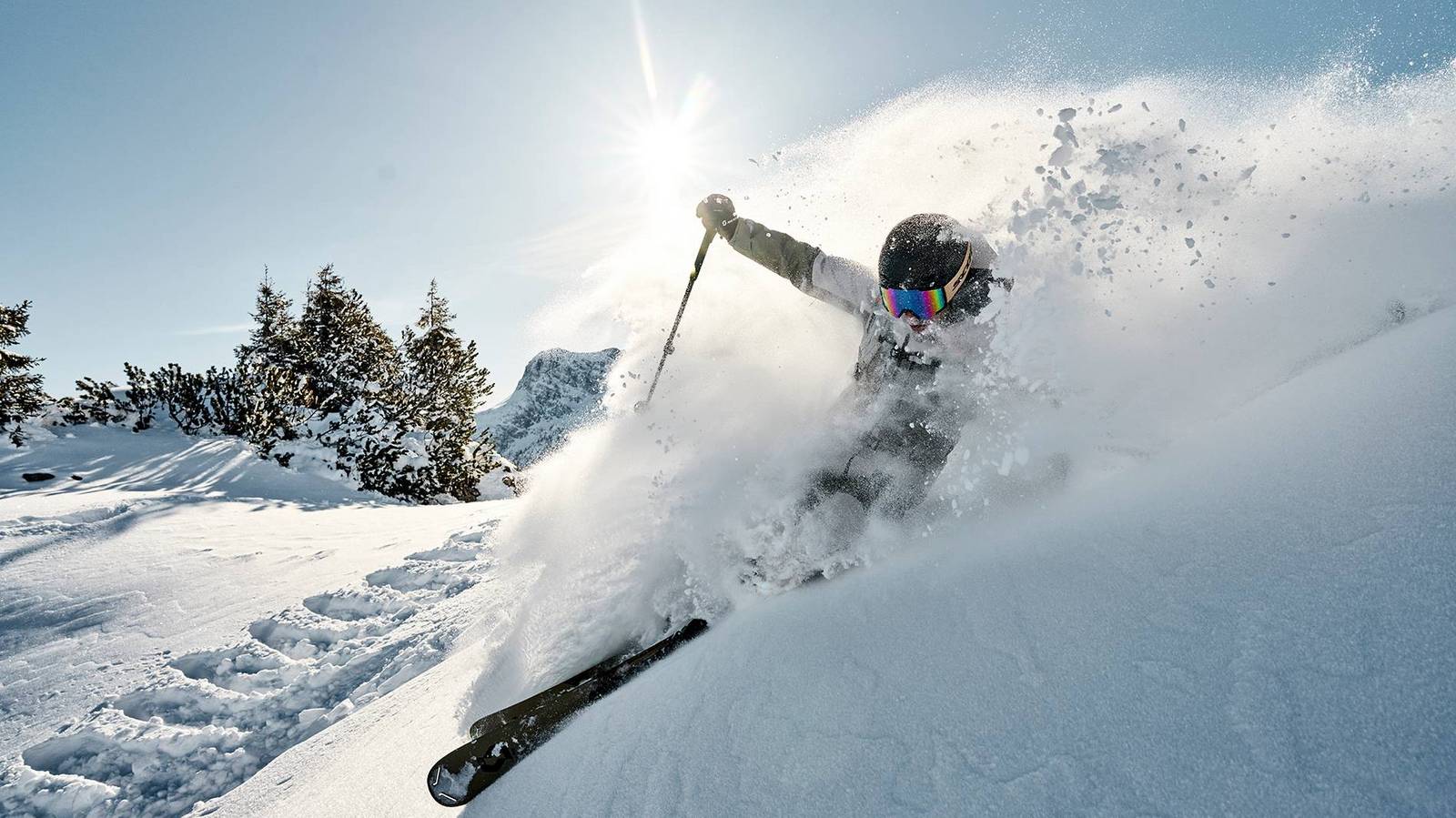 Free kids ski hire
Obergurgl
Whether Alpine or Nordic skiing equipment or trendy boards, at Obergurgl Ski Hire, snow lovers can get their money's worth. Easily hire your complete equipment, or just some pieces, and experience maximum safety on the ski slopes with this top equipment. Take advantage of the attractive offer of free children's ski hire!
Or would you like to give your own ski equipment a new lease of life? No problem! The ski hire in Obergurgl is also happy to carry out service work on your skis. Hire your ski equipment the day before and buy your ski pass directly in the ski-hire shop. So your skiing fun can start the next day without any worries.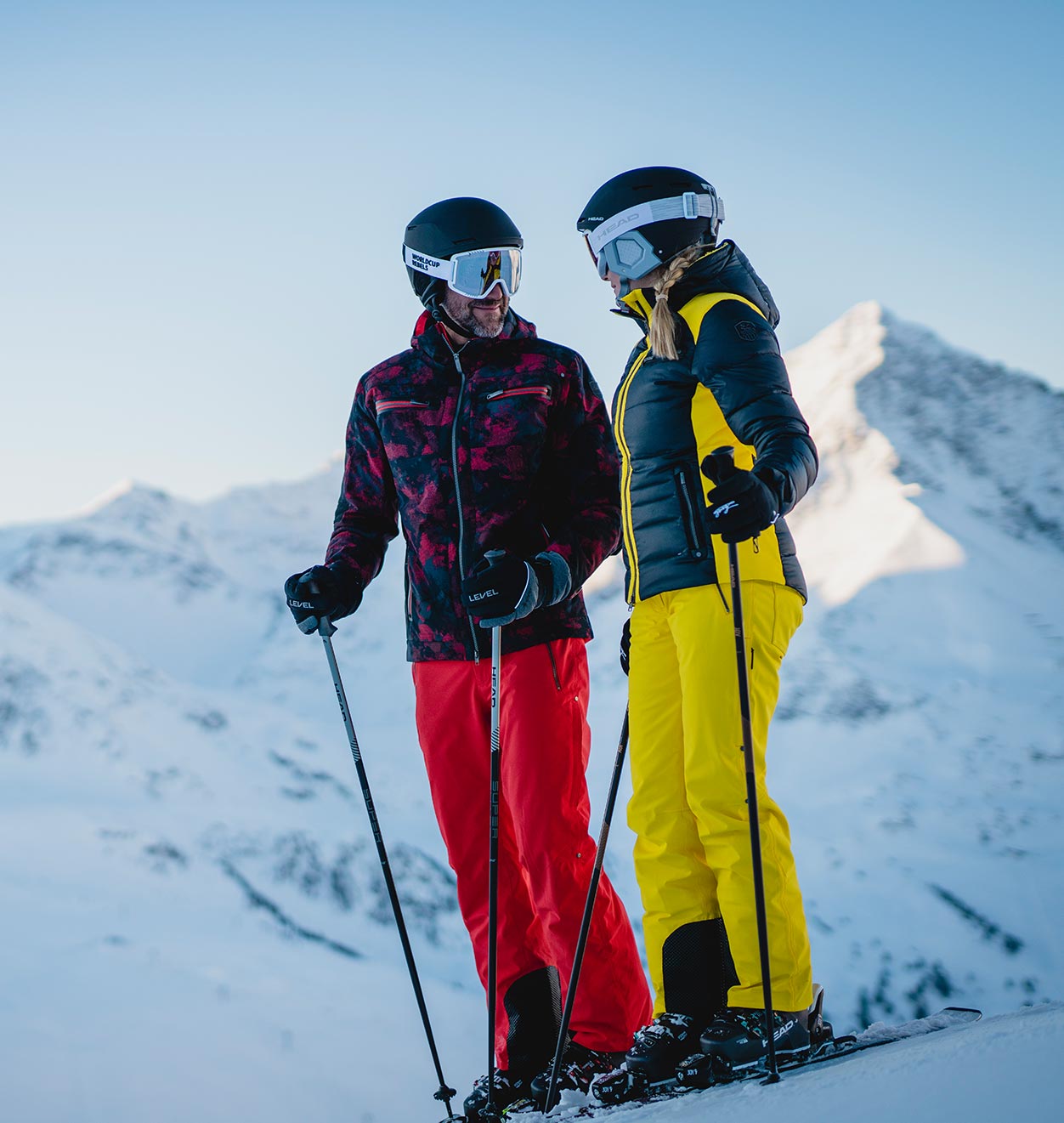 Highest point of the ski resort
Top Mountain Star at 3,080 metres
The Festkogel descent or the Schermerspitze is a descent for advanced winter sports enthusiasts. Real experts prove their courage on pistes below the Hohe Mut and at the Wurmgurgl II. For beginners, the Gaisberg, the practice lift and the Mahdstuhl lift are more suitable. Here you can carve your turns in peace and relax down into the valley. Action lovers and adrenaline junkies will feel at home in the fun park and on the deep-snow pistes. Freshly waxed equipment from SPORT 2000 rent Ski Hire ensures more precision in jumps.
The Top Mountain Star, at a height of 3,080 metres, is a particular highlight of the Obergurgl-Hochgurgl Ski Resort. The Top Mountain Star is simultaneously a viewing platform, a panorama bar and a summit house. The modern construction of the Top Mountain Star makes visiting a must. The "Hohe Mut" at 2,670 metres presents its guests with a breath-taking view over the surrounding 21 three-thousand-metre peaks and the valley end of the Ötztal Alps. This unrivalled view must not be missed. In addition, the new mountain restaurant of the "Hohe Mut" has many hearty delicacies of the region ready for you.
Book your hire equipment now and enjoy an unforgettable ski holiday in Obergurgl. A fabulous 5* hotel, more than twenty 4* hotels and many top guesthouses and apartments will be happy to offer their services. Enjoy adventure and relaxation in Obergurgl.