©
Roman Nöstler - Alpenregion Bludenz Tourismus GmbH - Bergbahnen Brandnertal GmbH
Up to -20% discount on online bookings!
Ski rental Brand in Vorarlberg
Your SPORT 2000 dealer is located directly in Brand.
Skiing area Brandnertal
Winter holiday in the alpine region Bludenz
Brand is a beautiful, quiet winter sports resort in Vorarlberg that has been spared from mass tourism. The idyllic village lies in the middle of a fairytale alpine landscape and is the dream destination in winter for families and visitors who want to relax. The traditional flair of Brand and the well-maintained slopes are much appreciated by regular guests. Ski tourism plays a major role. This is proven by numerous winter activities - from e-bike tours in the snow to toboggan safaris. Directly in the village there is also the possibility to rent your winter sports equipment at the ski rental SPORT 2000 Bertel.
Brand
The Brandnertal ski area is part of the Montafon mountain paradise and impresses with its amazing variety of slopes. The alpine mountain landscape and the numerous wooded areas - typical for Vorarlberg - ensure unique skiing pleasure. If you are looking for peace and quiet and want to enjoy the winter on perfectly groomed pistes, Brand in the Bludenz Alpine region is a wonderful place to be. There is no need to miss out on fun and action: the Backyards Snowpark, the WISBI race course and the Fun Run are perfect for this.
©
Roman Nöstler - Alpenregion Bludenz Tourismus GmbH - Bergbahnen Brandnertal GmbH
Book online now
Our rent shops
Location rating Brand
Ski Hotspot in Vorarlberg
©
Alex Kaiser - Alpenregion Bludenz Tourismus GmbH
©
Alex Kaiser - Alpenregion Bludenz Tourismus GmbH
©
Alex Kaiser - Alpenregion Bludenz Tourismus GmbH
©
Roman Nöstler - Alpenregion Bludenz Tourismus GmbH - Bergbahnen Brandnertal GmbH
Skiing holidays in Brandnertal
an insider tip away from the crowds of visitors
Let yourself be enchanted by the hospitality and rustic charm in Brand in Vorarlberg. The 15 lifts and cable cars offer sweeping descents in a dreamlike setting, in the middle of the Montafon mountain landscape. A panoramic cable car connects the enchanting Brand with the skiing jewel Bürserberg. Around 23 km of blue pistes offer beginners and families with children a perfect skiing experience in the Brandnertal ski area. Just as many kilometres of red pistes are available to advanced skiers and anyone who wants to give it a try. The black slope and more than 15 kilometres of tours off the groomed trails also ensure skiing pleasure for demanding athletes. Those who value high-quality equipment and professional service will find what they are looking for at the ski rental SPORT 2000 Bertel GmbH directly in Brand. In addition to the rental, it is also possible to have your equipment serviced here.
Glistening powder snow and a breathtaking mountain panorama invite winter sports enthusiasts from all over the world to spend their skiing holiday in Brandnertal in Vorarlberg. Deep snow slopes, rustic huts and particularly wide pistes - the skiing area is suitable for the whole family as well as for an unforgettable experience as a couple or with a group of friends.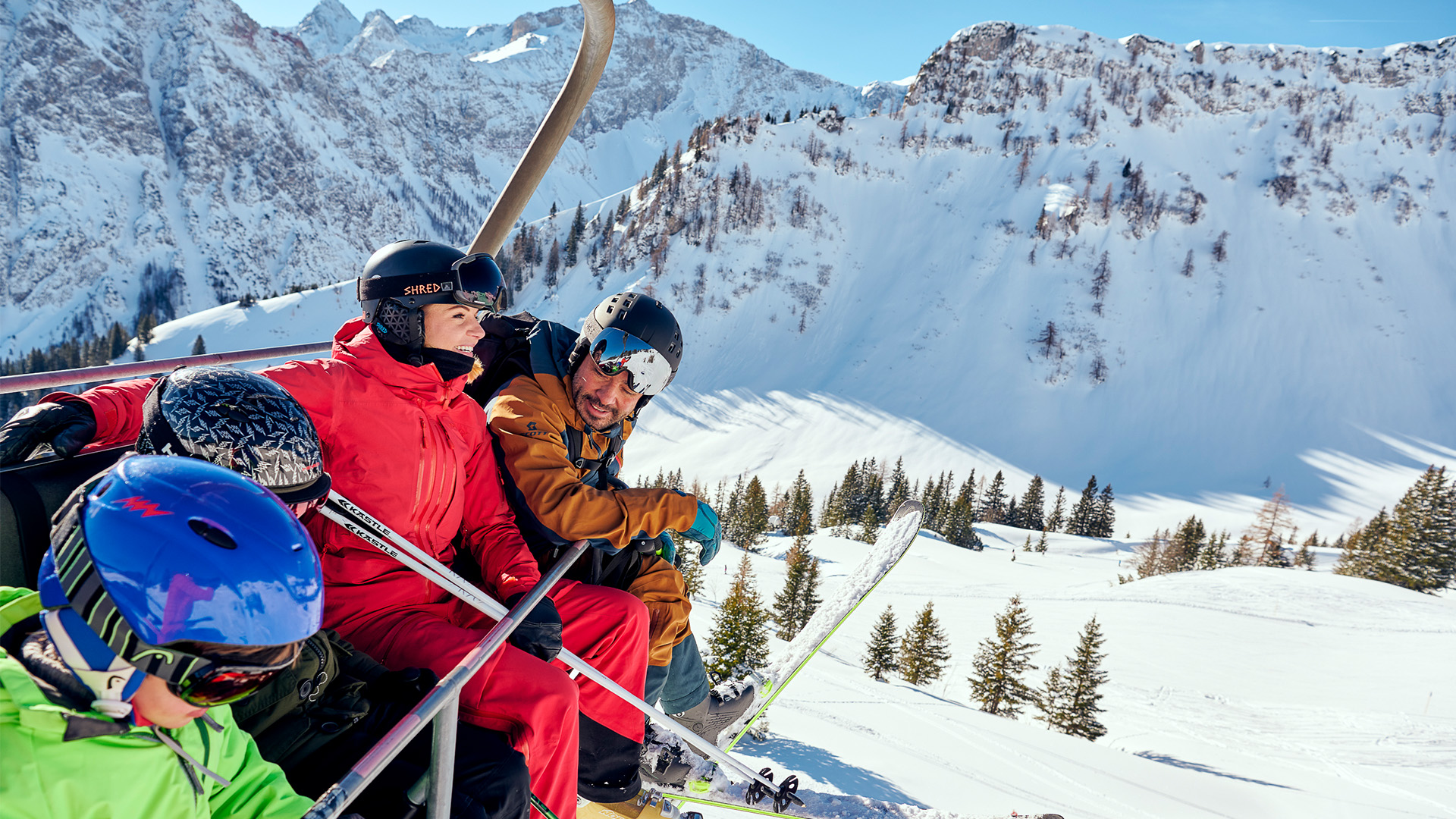 Fun and excitement in the Brandnertal ski area
ski tours, fun park and more
Everyone who likes to try things out will get their money's worth at the Backyards Snowpark. It doesn't matter whether you're skiing or snowboarding. Obstacles for beginners and advanced skiers provide fun and variety, and a separate chill-out area offers the ideal opportunity to rest afterwards.
Those who would like to compete with others will find the opportunity to do so on the WISBI course. Nothing stands in the way of an exciting race here. In the Fun Run Brandnertal you also have the chance to train your fitness and test the numerous different elements along this slope. Again, there is enough choice for beginners as well as advanced skiers.
Guided ski tours allow you to discover the Brand/Bürserberg ski area in a different way. Experienced tourers can also explore the Brandnertal on their own and then enjoy the descent on perfectly groomed slopes or untouched powder snow. The touring evenings are definitely a highlight, where you can view the breathtaking scenery of the Vorarlberg Alps from a whole new perspective in the moonlight.
Ski rental Bertel Sport + Mode
SPORT 2000 rent
Whether skiing or touring: No matter which sport you want to practice, your SPORT 2000 ski rental Bertel directly in Brand provides you with modern equipment. If you are not sure which equipment is right for you, the shop's competent team will advise you. Simply get in touch and you will be helped quickly. If you have already made your decision before you set off, you can benefit from a 10% online discount and save. Thanks to the SPORT 2000 rent online guarantee, you also have the option of exchanging your rental product once for free. Whether it's a Burton snowboard or Atomic skis - freshly prepared equipment from top brands is waiting for you. Simply book and your equipment will be reliably deposited for you. Attractive prices offer enough choice for every wallet, and that with excellent service.
Regular training ensures that your team at the SPORT 2000 rent ski rental Bertel Sport + Mode always stays up-to-date and also guarantees the latest standards in terms of safety. Of course, all rental products are serviced after use. Freshly waxed skis, sharpened edges and the boot fitting service directly in the shop round off the rental offer and guarantee sweeping descents on the impressive slopes of the Brandnertal.
If you have forgotten your gloves or fancy a new winter jacket, you will also find what you are looking for at the SPORT 2000 ski rental Bertel Sport + Mode. The latest collections and high-quality clothing items are waiting for you there.
Winter holiday in Brand in Vorarlberg
variety guaranteed
Winter in Brand is anything but boring. Not only for skiers or snowboarders is the Brandnertal in the Bludenz Alpine region a dream. Numerous different events and activities make for a varied stay.
In addition to night sledding safaris and culinary enjoyment rounds, there are also guided snowshoe tours and a bouldering hall. Winter hikes with varying degrees of difficulty let you explore the idyllic area just as much as a ride on a dog sled. Friendly, bright huskies are already waiting for you. Climbing enthusiasts don't have to give up their sport in winter either: Ice climbing on around 30 routes is just as possible. Family-friendly accommodation and special winter children's week programmes offer the little ones a wonderful stay.
To fortify yourself after all these experiences, you should visit one of the rustic huts or enjoy a menu in one of the excellent restaurants. Après ski is not neglected either, thanks to the local bars and nightclubs. A good atmosphere is the order of the day here!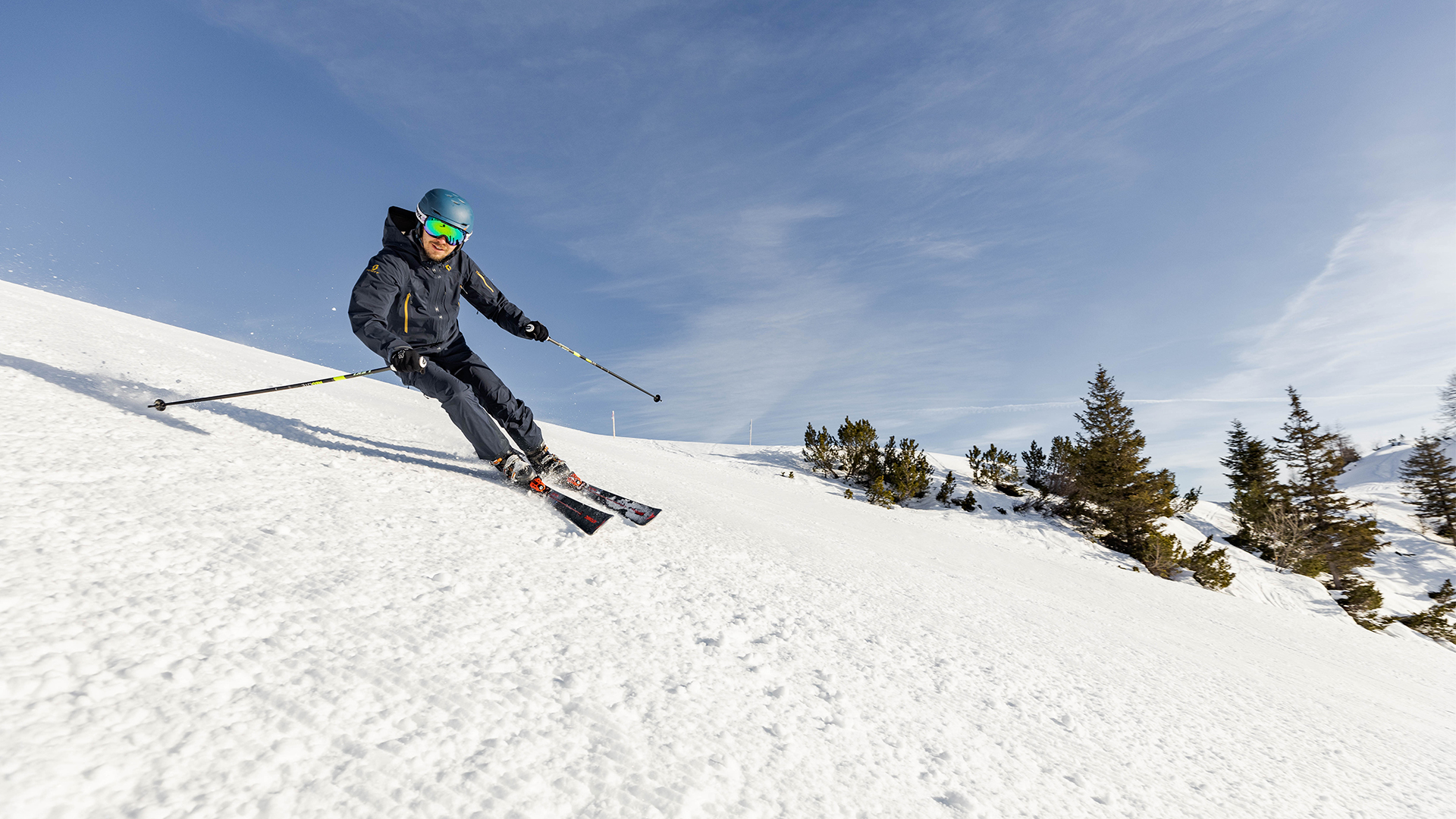 Ski rental Brand - Frequently Asked Questions
Where can I rent skis in Brand in Vorarlberg in the Brandnertal ski area?

Your SPORT 2000 dealer directly in Brand:

Ski rental SPORT 2000 BERTEL SPORT GmbH
Mühledörfle 2
6708 Brand
Vorarlberg

Where is the Brandnertal ski area located?

The Brandnertal ski area is located in the Austrian Vorarlberg between Bludenz and the Lünersee, and consists of the villages of Brand, Bürserberg and Bürs. Switzerland and Lichtenstein can be reached in approx. 30 - 60 minutes. In addition to arriving by car, you can also reach Brandnertal by public transport. In order to reduce your luggage, you can rent your equipment at the ski rental SPORT 2000 Bertel GmbH and book it online in advance.

What does a winter holiday in Brand in Vorarlberg offer me?

In addition to classic activities such as skiing, snowboarding or cross-country skiing, the Brandnertal ski area also offers wonderful routes for ski touring or snowshoe hiking. In addition, the idyllic Brand and its surroundings can be explored by dog sled. There are special winter week programmes for children. Ice climbing is possible in Brand in the Bludenz Alpine Region, as are night toboggan safaris. Charming huts and excellent restaurants also offer something for the palate. For relaxation, you can of course also take a wellness day.