Up to -20% discount on online bookings!
Ramsau Ski Hire
Your SPORT 2000 dealer is located directly in Ramsau.
Ramsau-Dachstein Ski Resort
Ski holiday for the whole family
The beautiful town of Ramsau in the Liezen district is a wonderful winter destination for winter sports enthusiasts of all ages. The Dachstein Glacier to the north presents a fabulous year-round skiing area with varied pistes for every taste. Up to an altitude of 2,680 metres, you can enjoy the slopes of the Dachstein to your heart's content.
Ramsau
As the sunniest ski slope in Austria, the Ramsau Ski Resort offers the perfect conditions for children, new skiers and experienced skiers. Discover the extensive offer on 25 kilometres of varied pistes and enjoy the comfort of the 12 modern lifts.
Location rating Ramsau
Ski Hotspot in Styria
Ski holidays in the winter sports resort
Ramsau am Dachstein
Be enchanted by the wonderful mountain world around Ramsau. The high mountainous location is perfect for ski tours and freeride routes. Spend an extraordinary stay in the middle of the alpine plateau and experience Ramsau from its winter side. Over 6,500 guest beds in noble hotels and guesthouses are available to the numerous winter holidaymakers and guarantee a relaxing holiday.
Children get to know the fun of skiing on Kali's adventure pistes in the enchanting fairy-tale world. Certified ski instructors and the Ramsau Ski Hire help to make your ski holiday a unique winter fairy tale for the whole family. The Ramsau Ski Hire provides you with individually coordinated equipment - alpine or Nordic - for the perfect safety on the slopes and cross-country skiing trails. So nothing stands in the way of untroubled skiing pleasure with the best quality equipment.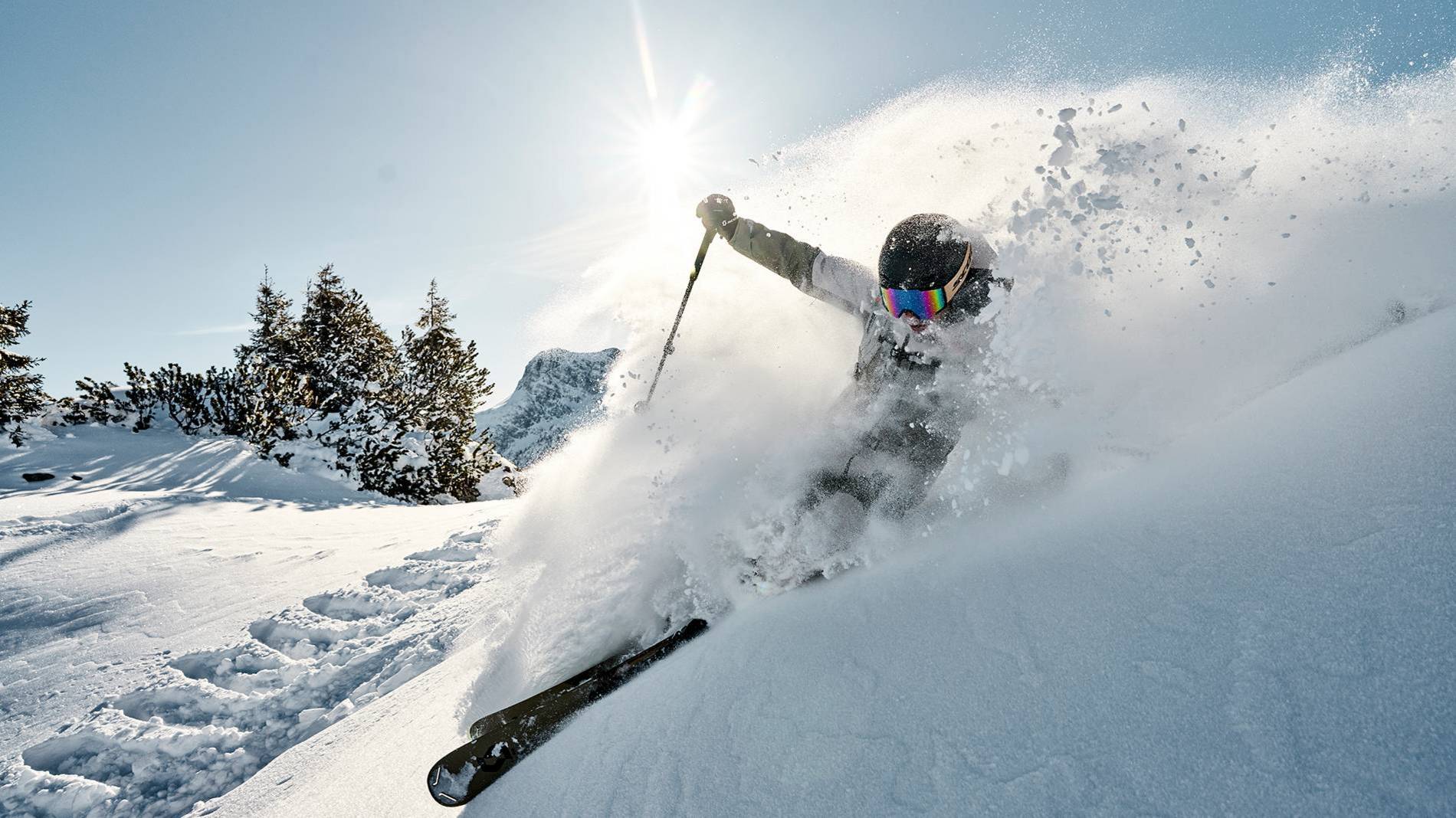 SPORT 2000 rent
Ski-hire partner Ski Willy
Protect your nerves and simply hire high-quality ski equipment at the ski hire in Ramsau. Our SPORT 2000 rent ski-hire partner Ski Willy offers you the best SPORT 2000 rent service at top prices in two locations in Ramsau. Hire the latest equipment or try out a new winter sport. SPORT 2000 Ski Willy Ski Hire is at your service with the best personalised advice and competent specialist knowledge.
The Funpark Horsefeathers is the superpark at the Dachstein and is 350 metres long. Many varied obstacles guarantee the ultimate fun factor for freestylers and snowboard freaks. SPORT 2000 Ski Willy Ski Hire in Ramsau offer high-quality snowboarding equipment as part of its extensive ski-hire range. A real highlight is the unique Dachstein Skywalk viewing platform at the mountain station of the Hunerkogel. The platform extends 15 metres over the vertical rock face. Look out from the Hunerkogel, the highest accessible point in the ski resort, and marvel at the imposing mountain scenery.