Bring the power to the slopes!
The Fischer RC4 WC racing monster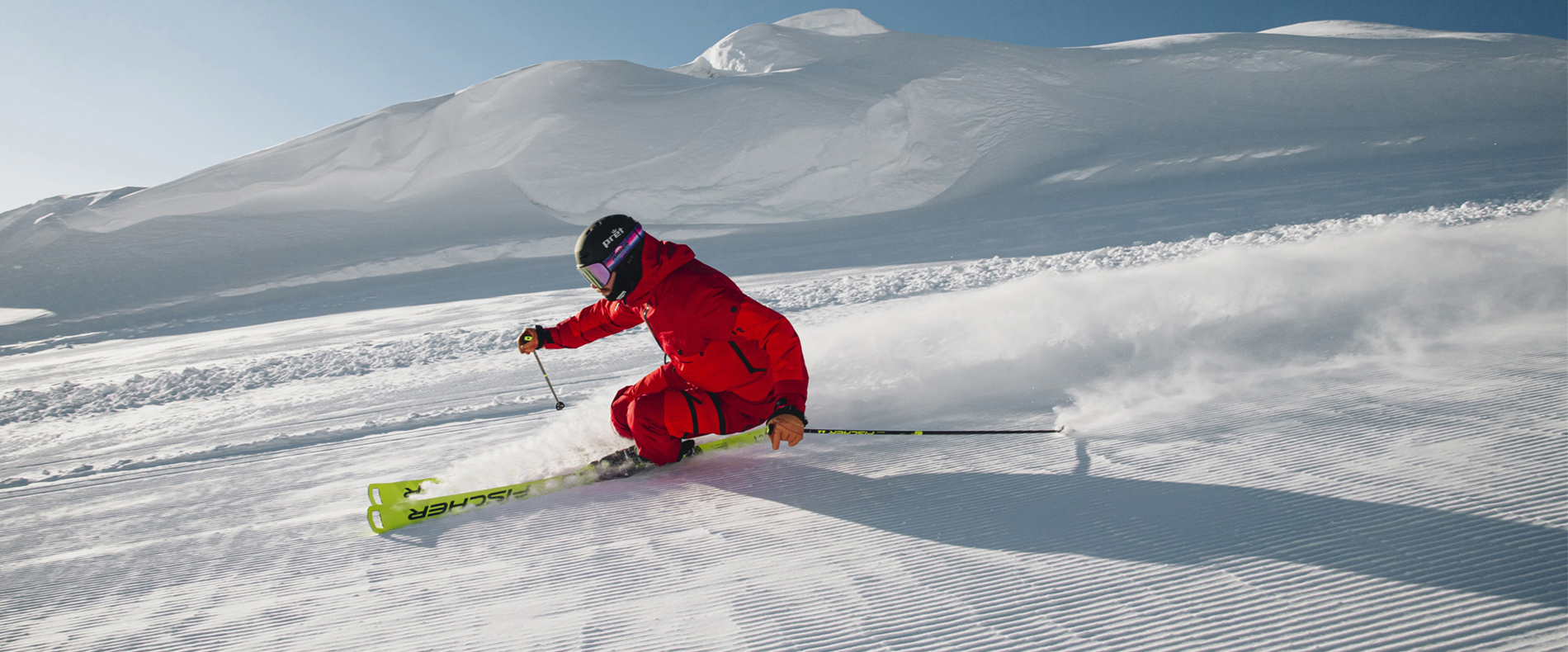 Introduction
If only the best is good enough, you know how to set high standards. On the slopes, this also means a special challenge. Because ultimate racing skis are usually the hardest to control. Maximum performance is not everyone's cup of tea, it's the cup of tea for the best.
One of the most uncompromising, power-hungry examples in the line-up is the Fischer Race Cut 4 World Cup Series. For many years, the models have stood for unrestricted power transmission, an aggressive skiing style and legendary speed. Not for weak legs. But this season, Fischer is taking it one step further.
World Cup technology for all
In the Fischer Racing Lab, athletes and engineers work on the materials of the boards. First and foremost, they are looking for the best set-up and the best material for the skis. For the brand new RC4 WC, a lot has been turned upside down this year to get even more performance out of them. To be launched in 2020/21:
The completely newly developed shape offers several advantages and improves acceleration, stability and grip. In addition, a new racetrack plate was installed, which makes them even more "smooth" in the curves. Equipped with the blessing and countless hours of testing by the World Cup elite, the Fischer RC4 WC series will be available in stores with absolute top models for winter 2020/21.
Key facts about the Fischer RC4 WC series:
Lengths: 165 to 185cm
Sidecut (WC giant slalom ski): 115-68-97
Turn radius: 13 to 18m
RRP: from €699.95