Choose your blast!
Salomon's S/Series for slope fanatics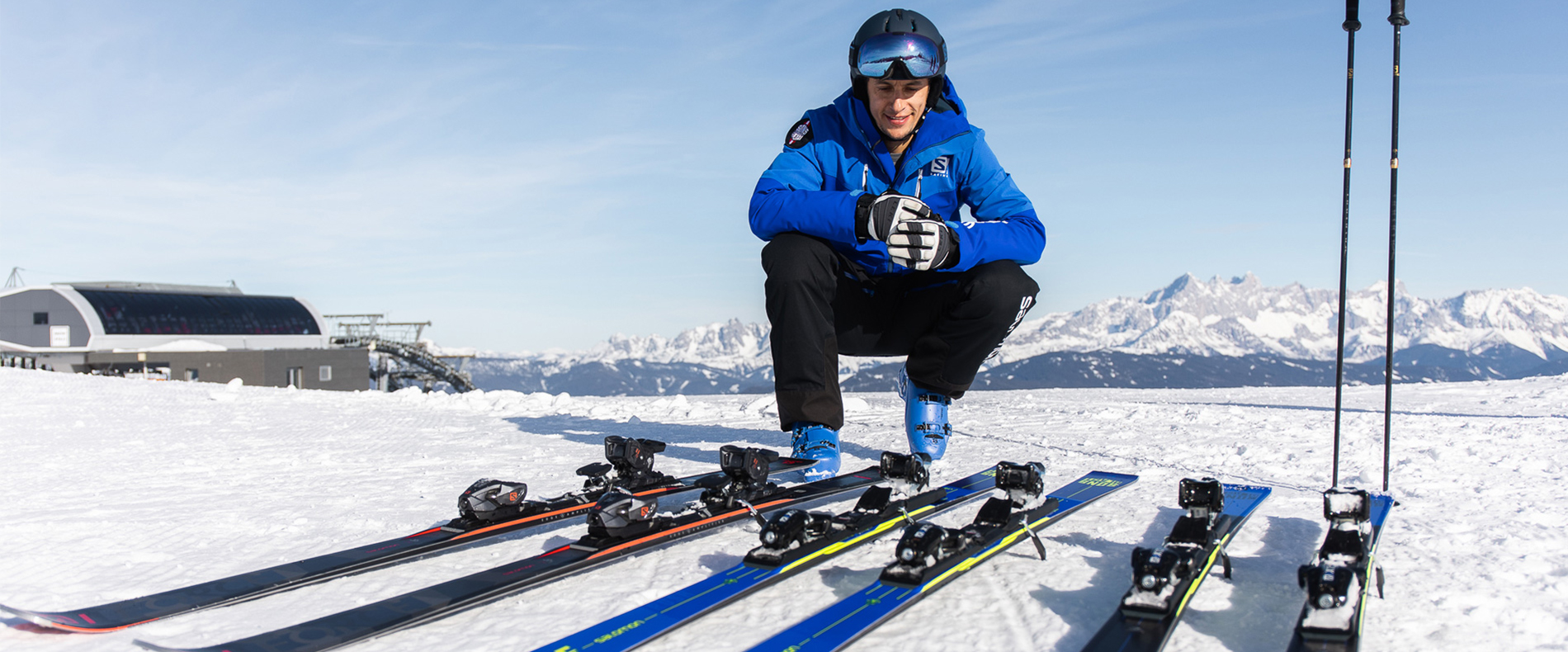 Introduction
One, two or three? With the S/Series from Salomon, you will be spoilt for choice this winter. Three different types of ski – all for on-piste skiers – are designed to revolutionise how the boards feel. Because all three models have one thing in common: that special feeling you can only get during a perfect carving turn. Through a new technology, Salomon promises easier access to the so-called "blast". Former Austrian Formula 1 driver, Patrick Friesacher, took a closer look at the three models:
Salomon S/Force – the all-purpose weapon
Ready for anything, no effort spared: the Salomon S/Force was created with all challenges on and off the slopes in mind. Thanks to the shape of the all-mountain skis, this model is also suitable for trips beyond the piste and even for shorter deep-snow excursions. However, Friesacher was particularly impressed by their performance on the slopes: "The turn radius is extreme for an all-rounder. Initiating a turn is easy, you quickly feel as if you were on a purely piste ski."
Quick Facts:
Lengths: 163 to 184cm
Turn radius: 14m
Dimensions: 127-80-111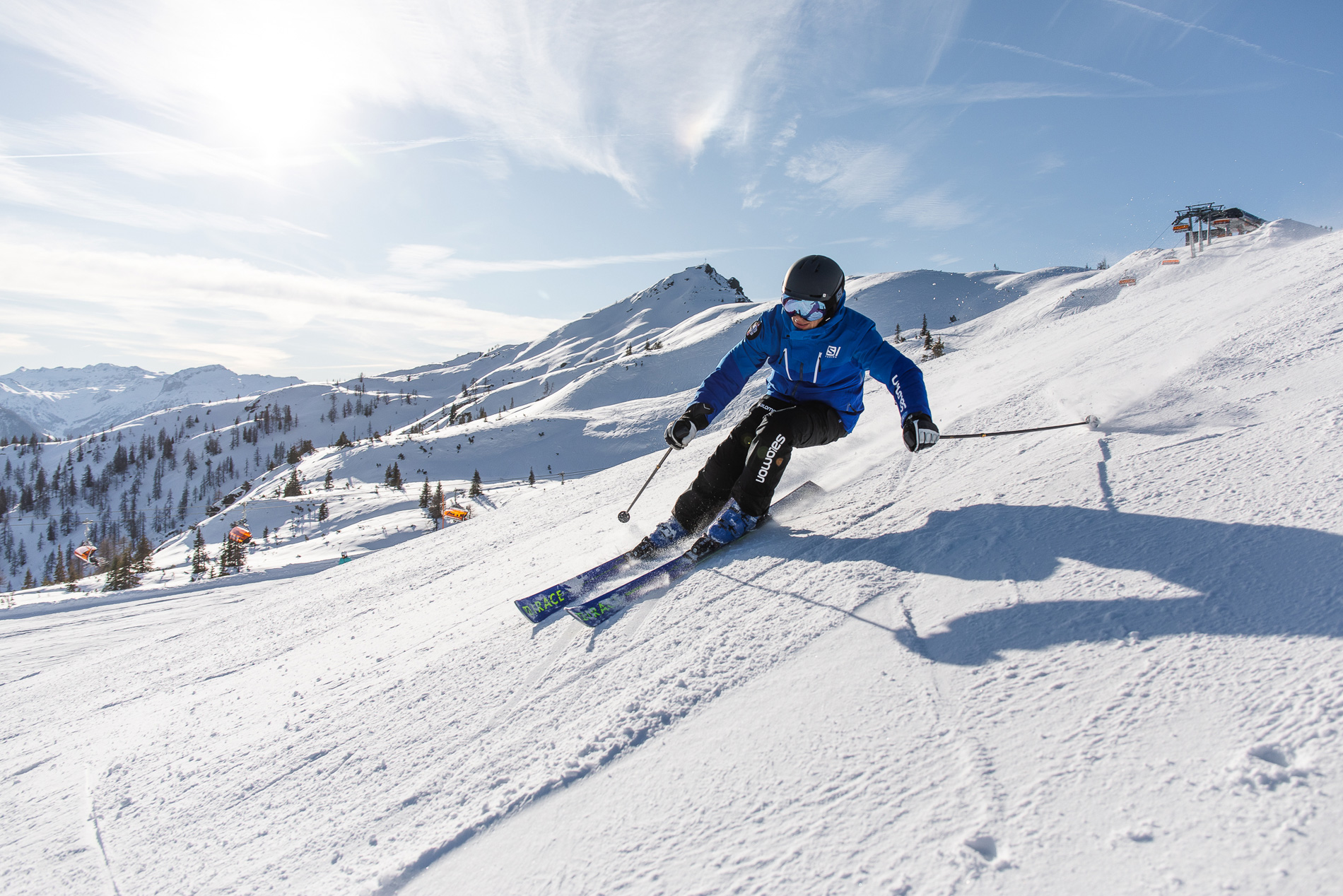 Salomon S/Max – the performance-oriented classic
The Salomon S/Max offers the best compromise between speed and energy-saving descent. "Anyone who is out on the slopes all day, but simply can't – or doesn't want to – miss out on fast, downhill turns, is in good hands with the S/Max," summarises Friesacher. Their performance is surprisingly close to the elite level of S/Race. At the same time, they can still be used for relaxing descents to regenerate your energy in between, if you want.
Quick Facts:
Lengths: 160 to 180cm
Turn radius: 13m
Dimensions: 121-72-106
Salomon S/Race – the ultimate racing machine
The Salomon S/Race leaves no questions open when it comes to speed and curve radius. In the slalom as well as in the giant slalom version the race ski promises a maximum of performance. "The edges bite into the snow, the precision is phenomenal and the speed is at its maximum. The epitome of a racing machine," says the ex-Formula 1 pilot. No wonder: Technology and material of the S/Race are also used by the World Cup elite. From now on you can also find them in ski rental.
Quick Facts:
Lengths: 155 to 165 cm
Turn radius: 11 m
Dimensions: 122-68-105
The tester: Patrick Friesacher
As a former Formula 1 driver, Patrick Friesacher feels at home at high speeds. For the ski test, the Carinthian took the three Salomon models out for a whole day in Flachau, compared their performance and presented his opinion from the perspective of a racer.