Female pow(d)er!
Four female athletes from four ski disciplines about their passion
Why do these female winter athletes love what they do? Which woman do they think is the coolest in the scene? And why do women simply make the skiing world better? Experience this and other exciting facets of alpine skiing, ski touring, cross-country skiing and freeriding from four young winter sports professionals!
SPORT 2000: What do you love in particular about your skiing discipline?
Nadine Wallner (freeride): As the name suggests: freeskiing is free. There are no guidelines to follow. You do what is good for you and feels good. What you choose to do on the mountain is individual. The style also shows certain character traits in many people, which is totally exciting. Freeriding is not measurable and always out in the mountains – it gives me an incredible amount of energy.
Johanna Hiemer (ski touring): When I go ski touring, I love the feeling of snow under my feet. I am a total winter person and I can never be cold enough. I find the combination of ascent and descent the coolest. In summer, you usually have a long way to go on foot downhill. In winter, you simply ski down and ideally enjoy great conditions.
Katharina Gallhuber (alpine skiing): I love the feeling of freedom in combination with speed and adrenaline.
Teresa Stadlober (cross-country skiing): Cross-country skiing involves moving your whole body, exercising every muscle group, always in nature, in the fresh air and on beautiful trails.
SPORT 2000: What role does your equipment play?
Nadine Wallner: The more professional and higher the level, the more important equipment becomes. So you try not to lose out on performance. In this respect, you can see exactly what you need and what you don't need.
Johanna Hiemer: The equipment plays a major role. I still have extremely lightweight skis for the terrain, but somewhat heavier and wider. Because of all the racing, I am used to the light material, so getting up the hill quickly with little weight is the most fun for me.
Katharina Gallhuber: The equipment is constantly being developed and is becoming more and more important. With Marcel Hirscher, this has become extreme. Even if you have the perfect ski, you still have to keep working on it. It's insanely important to always get every last bit out, not least because that's what the competition is doing.
Teresa Stadlober: Fast skis and optimum wax are prerequisites for a successful race. Especially in the classic style, you need the perfect climbing zone to manage climbs well. The racing skis are tested beforehand during training. Training skis are used in training. The cross-country skiing poles are adjusted to the body height.
SPORT 2000: Which piece of your equipment do you have a "particularly close relationship" with and why?
Nadine Wallner: For performing, of course, primarily skis and boots. And otherwise, safety equipment.
Johanna Hiemer: I have a close connection to one of my first racing skis because it was my first cool off-road race. Now, they are just "stone skis". But when the five-year-old boards had to be used as racing skis again, they didn't let me down and even helped my team partner and I onto the podium.
Katharina Gallhuber: I am most closely connected with my skis. They take me from the start to the finish, and I celebrate successes with them. I find it exciting that, in the end, everyone has a favourite ski that works best for them. This also applies to two completely identical skis – usually there is one which I simply "pull" better on and that I would prefer to use.
Teresa Stadlober: All my equipment is treated and maintained with care. My pink headband is my trademark. Its colour is so bold that I can be easily recognised in wind and weather and during mass starts. And because pink is my favourite colour.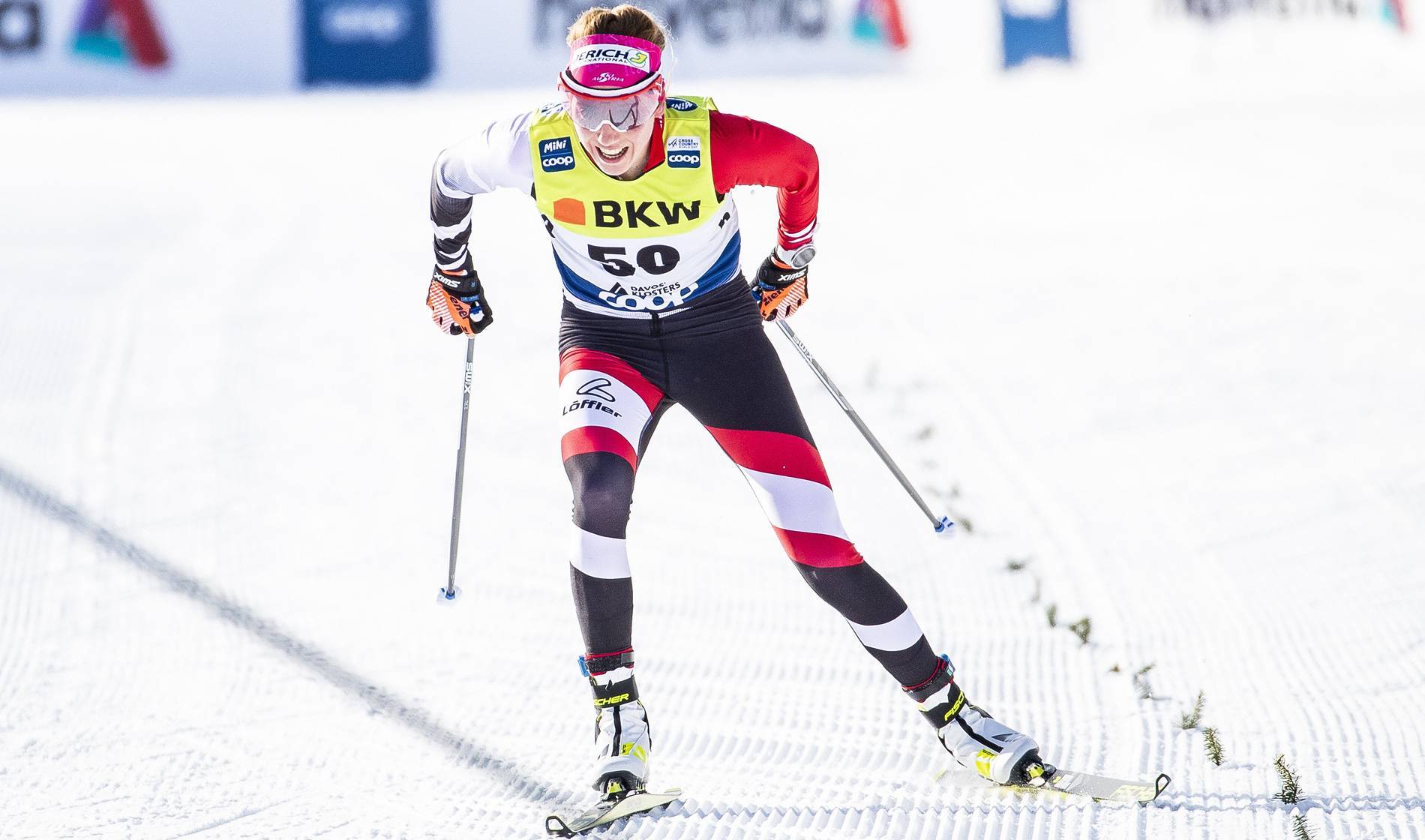 SPORT 2000: Which woman is the coolest in your discipline? Why does she inspire you?
Nadine Wallner: I find Andrea Binning extremely cool. She is Australian, has two children, is married to a Norwegian and lives in Chamonix. She was a professional freeskier and she has featured in many ski movies and magazines. When you are with her on the mountain, it is always chilled. She is such a free spirit. Forever trendy!
Johanna Hiemer: I find Emelie Forsberg the coolest. I especially like her natural style. She became a mum a few months after me and I enjoy following her way back to the top of the world. I think it's incredible that she is so strong as a trail runner, not only in winter but also in summer.
Katharina Gallhuber: I find Mikaela Shiffrin inspiring. She is so extremely young – it's amazing what she can do in terms of performance. The coolest for me is Federica Brignone. She comes onto the slope and shines like the sun itself. Her attitude is infectious.
SPORT 2000: Why do women make the world of skiing better?
Nadine Wallner: I wouldn't say that. In the end, it's all about skiing, about having fun on the mountain. Whether man or woman – it is "simply skiing".
Johanna Hiemer: Women make ski touring better because they bring a certain female flair to a male-dominated sport.
Katharina Gallhuber: Skiing, like many other sports, is a male domain, at least as far as the support is concerned. It is important that we show what women can achieve. In my opinion, a very positive development is that more and more female physiotherapists and trainers are working in professional sports. I enjoy having a female physio. Women often communicate with each other in different ways and give each other valuable input.
Teresa Stadlober: We women prove that we can take a lot and make the cross-country skiing world a little softer and gentler.
SPORT 2000: What advice would you give to children and young athletes in your field?
Nadine Wallner: Do what you feel like. Have fun and do not expect too much. The rest comes by itself – and if not, something else will come along that is good. Do what you want with ambition, but never put too much pressure on yourself.
Johanna Hiemer: Ski touring is the coolest sport you can imagine. I hope that many children will have the opportunity to try this unique sport from an early age. I enjoyed a ski tour at the age of seven. From the beginning, my dad made sure that my brother and I had good equipment.
Katharina Gallhuber: Always have fun and put your heart into it. If you have #YourGoalInSight, of course you have to train ambitiously and hard. But it is extremely important to have fun, especially when you're young. This also helps later on, when you have to remind yourself of your original passion in order to stay positive. You should also be aware of the privilege of standing on top of a mountain and being able to pull cool turns.
Teresa Stadlober: Always have fun and enjoy the movement and spending time in nature!
SPORT 2000: A word that describes how you feel when you're on skis?
Nadine Wallner: 's Beschte. (Vorarlbergerisch for "the best")
Johanna Hiemer: Lightness. Gratitude.
Katharina Gallhuber: Awesome.
Teresa Stadlober: Freedom.
Nadine Wallner: 's Beschte. (Vorarlbergerisch for "the best")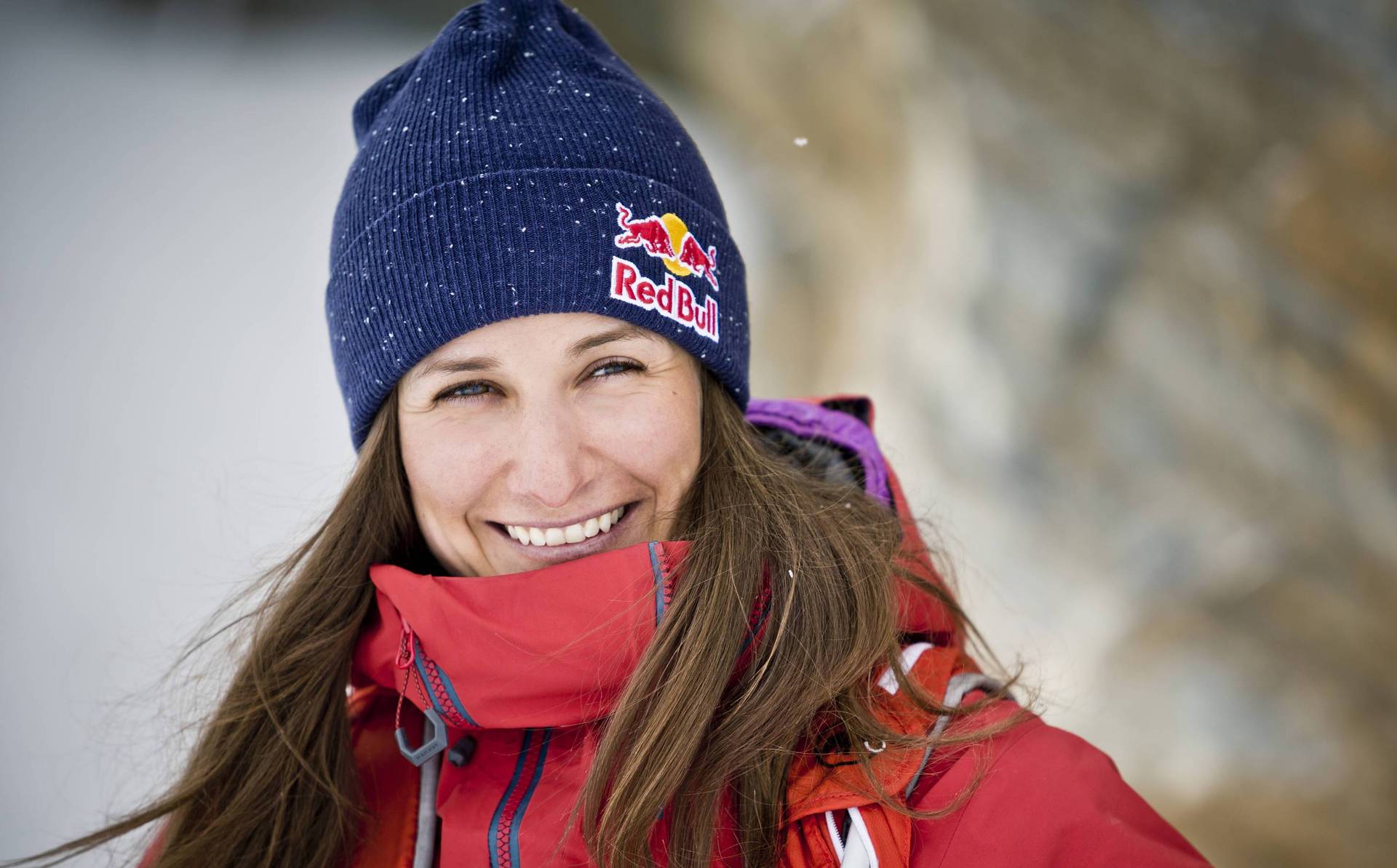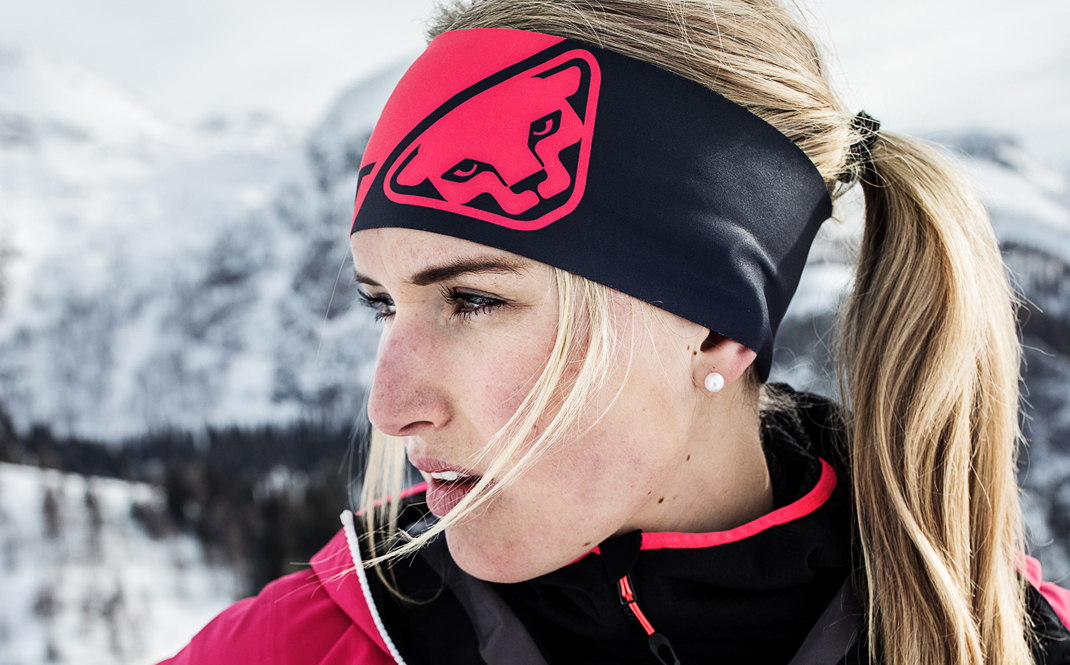 Johanna Hiemer: Lightness. Gratitude.
Katharina Gallhuber: Awesome.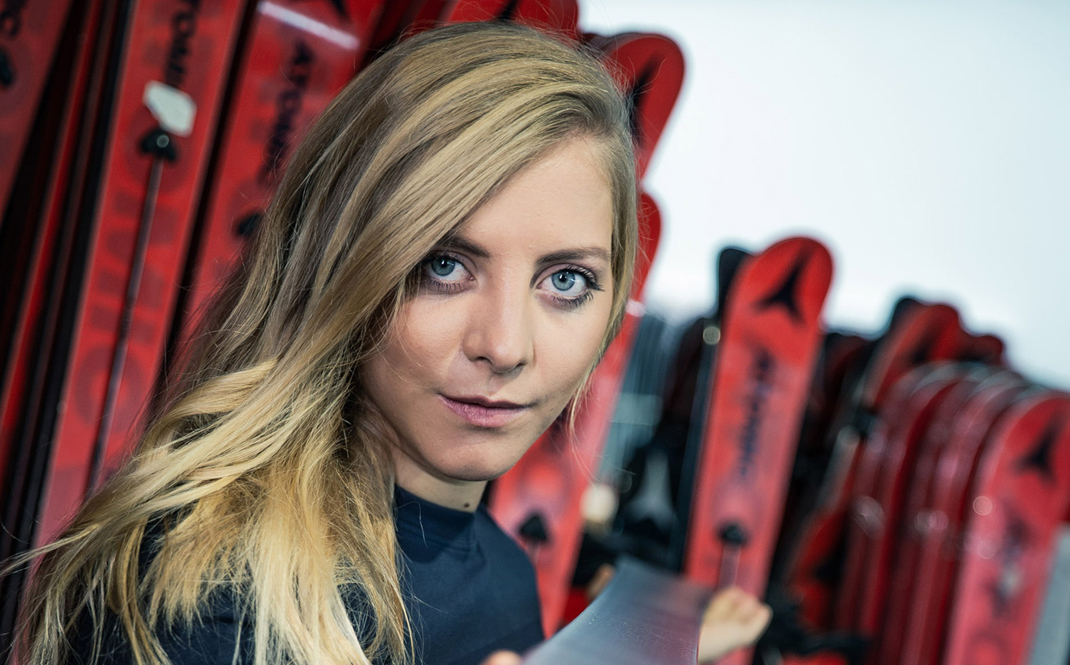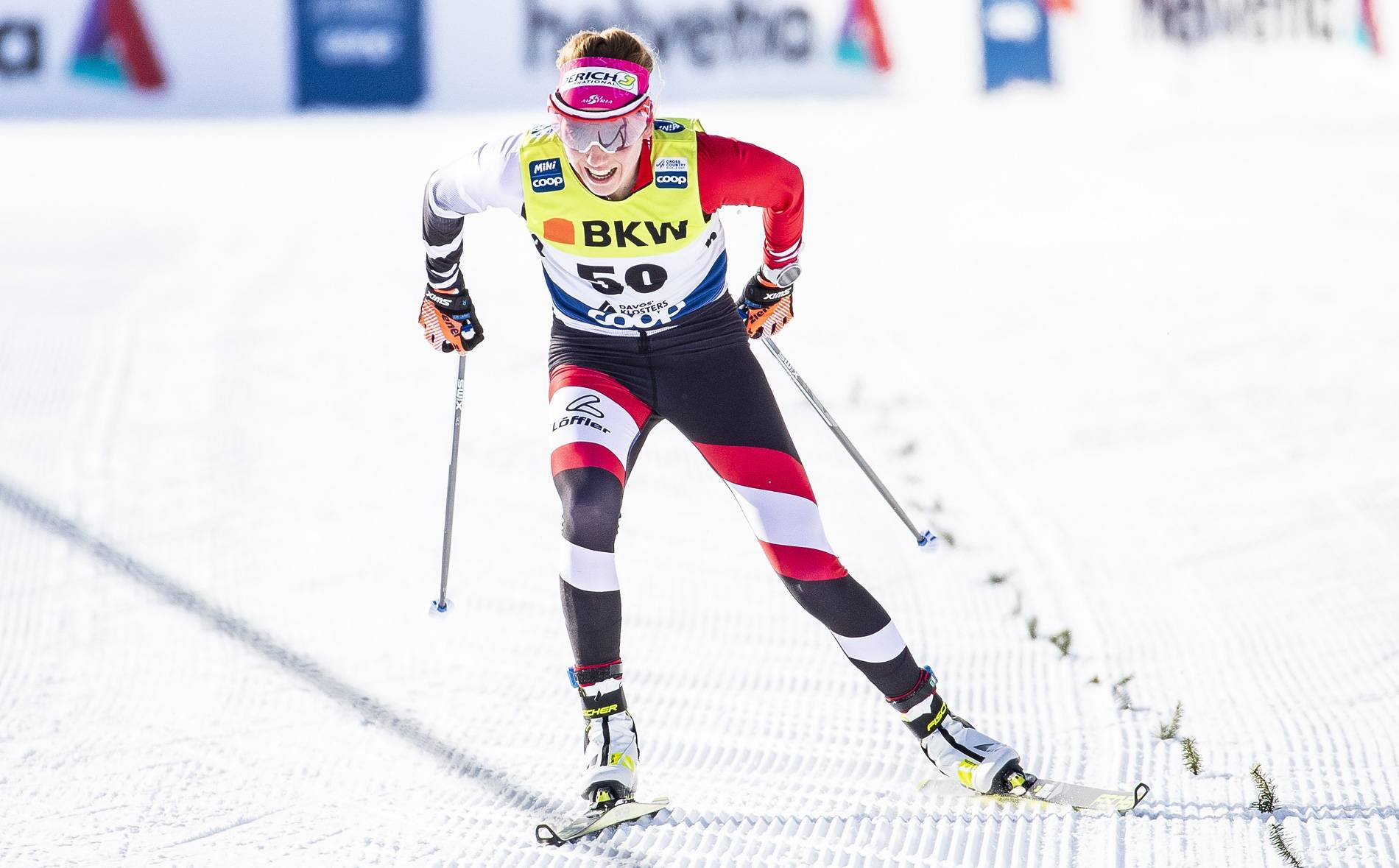 Teresa Stadlober: Freedom.
Interview partners:
Katharina Gallhuber (alpine skiing): ÖSV ski racer (including slalom bronze medal at the 2018 Olympic Games in Pyeongchang)
Nadine Wallner (freeride): Freeskier and mountain guide (including Freeride World Tour Champion 2013 and 2014)
Teresa Stadlober (cross-country skiing): Cross-country skier at SC Radstadt (including 7th place in the 15km skiathlon at the 2018 Olympic Games in Pyeongchang)
Johanna Hiemer (ski touring): Successes in ski mountaineering & ski touring races (including vice state champion Vertical & Individual 2020, Austrian Champion Individual 2017, World Championship U-23 Bronze Individual 2017)